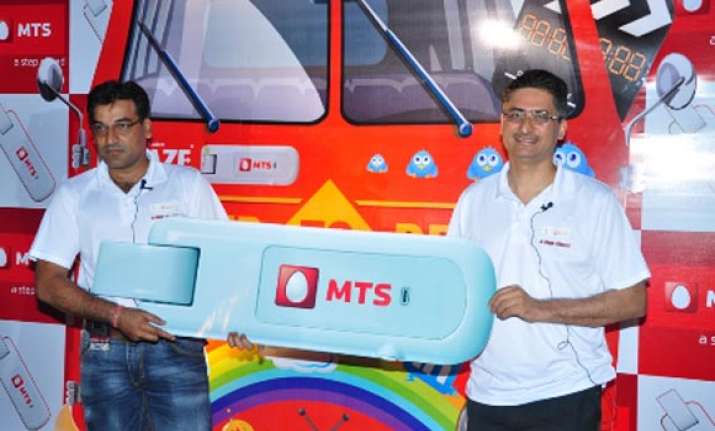 New Delhi, Feb 17: Sistema Shyam Teleservices (SSTL), which operates under the brand name MTS, today said the Supreme Court order for telecom firms which were unsuccessful and did not participate in the 2G spectrum auction process to cease operations, does not impact it.
The apex court had said the "entire" licenses quashed by it for 2G spectrum be auctioned without "further delay" and those telecom companies which were unsuccessful and did not participate in the auction process held in November 2012 will cease to operate "forthwith".
In a statement, an SSTL spokesperson said: "The Honourable Supreme Court's order on February 15, 2013 does not impact the company and any of its operations as it relates to telecom operators who had not participated in the spectrum auctions on November 12 and 14, 2012. The auctions done on the said dates was for the GSM spectrum (1800 Mhz)."
It added that "SSTL on the other hand being a pure play CDMA operator provides its telecom services using the 800 Mhz spectrum".
The CDMA spectrum auction was not conducted in November, 2012 as there were no bidders for it citing huge base price fixed for it.
SSTL did not participate in the auction as the company was awaiting decision of the apex court on its curative petition, which was pending for hearing at the time of auction.
In the curative petition filed in May last year, the company had sought exemption from SC judgement of February 2, 2012 but it was rejected by the court on February 14, 2013.
The company has shown interest in participating in the spectrum auction scheduled for March.
SSTL spokesperson said: "It may also be noted that the company had filed an application dated January 10, 2013 in the Supreme Court, saying that the company wants to continue its operations and intends to participate in upcoming auctions in March 2013. The Honourable Supreme Court is going to give a separate order on the same. The said order is awaited."