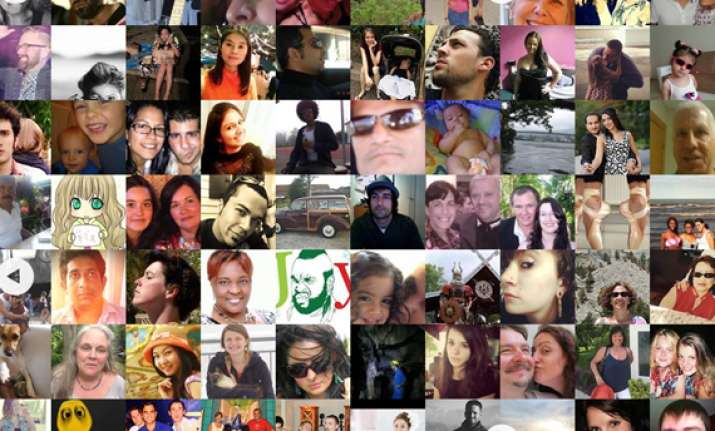 New Delhi: The images of over 1.2 billion Facebook users across the globe have been put on a single page that experts say would take more than more than 36 years to look through.
Miami-based "creative technologist" Natalia Rojas collated the pictures on an online app called Faces of Facebook.
Viewed as a whole, the site looks like television static, but after closing in you can view the profile picture of each of Facebook's 1.2 billion users – and counting.
After entering their Facebook details, users can see their location in the sea of faces.
Mark Zuckerberg is No. 1 on The Faces of Facebook. Each face has been added to the site in chronological order, starting with Facebook founder Mark Zuckerberg.
As new members join Facebook their faces will be added to the page automatically, with the app giving users a face number.
Rojas' website took about a year and a half from start to finish, though she said she worked on it only during her free time. "I accidentally discovered how to access all the profile pictures from everyone on Facebook when I was playing around with their API," she said.
The only pictures shown on the app are the ones people have set as their profile pictures, which are public by default on Facebook. No other images are accessible from the site.
"At the beginning, I thought to take all the photos and make them really small," said Rojas. "But I realized that no matter what you do, you'll get this noisy thing you see." As a result, she decided to reduce every profile picture into a single-colored pixel, making the website load faster. When the website isn't overwhelmed with users, you can zoom into those pixels to reveal photos.
Talking about the trends in Facebook, Rojas said, "The first user profiles are from Harvard and other universities in the United States," she said. "But after that, a lot of people registered in South America. Now, many of the latest profile pictures are from India."