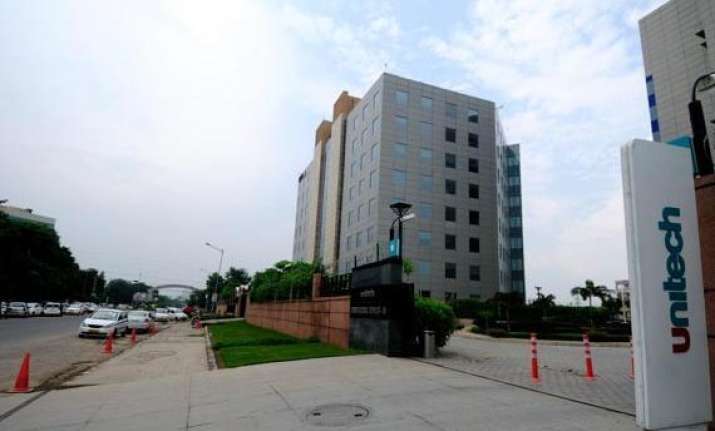 New Delhi, Feb 13: Real estate major, the Sanjay Chandra-led Unitech today reported 52.43 per cent jump in consolidated net profit at Rs 84.17 crore for the third quarter ended December 2012 on higher sales realisation and lower finance cost.
The company had posted a net profit of Rs 55.22 crore in the year-ago period.
Total income from operations rose over 25 per cent to Rs 644.72 crore during October-December quarter of 2012-13 fiscal as against Rs 514.22 crore in the corresponding period of the previous fiscal.
During the October-December quarter of this fiscal, the finance cost declined to Rs 8.4 crore from Rs 27.05 crore in the year-ago period.
Unitech's consolidated net debt stood at Rs 5,421 crore as on December 31, 2012. Net debt to equity ratio was 0.45, which the company said was one of the lowest in the industry.
Commenting on the result, company's Managing Director Sanjay Chandra said: "There has been a significant scale up in construction activity in the recent months and the worker strength at sites reached an all time high recently".
He said the company is focused on further ramping the construction activity in the coming months with a view to not only clear the delivery backlog of the older projects but also commence delivery of finished product in some new projects.
"Residential property demand remains stable. Average price realisation for residential property has witnessed continuous increase for the last four quarters," Chandra said.
Going forward, he said the company would try to maximise price realisation, improve sales and reduce the risk of delay in delivery through optimal timing of project launches and selling product over the life cycle of a project.
During the first nine months of this fiscal, Unitech said it has achieved sales bookings of 4.41 million sq ft and launched projects totalling an area of 3.38 million sq ft.
The residential sales bookings stood at 4.09 million sq ft worth Rs 1,785 crore, while the commercial sales bookings were 0.32 million sq ft valued at Rs 429 crore. "Total value of sales bookings is Rs 2,213 crore".