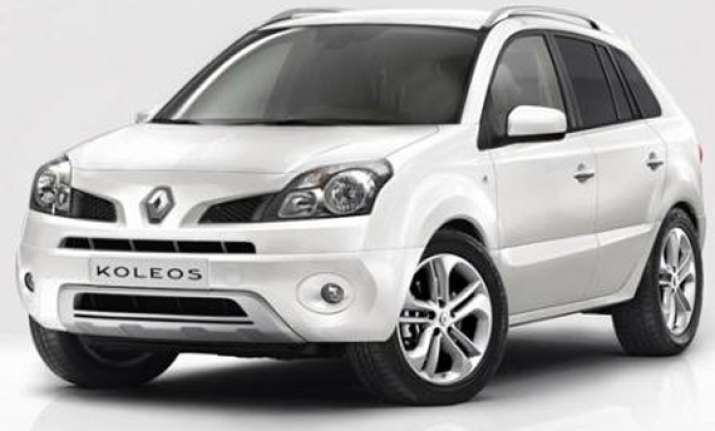 New Delhi, Dec 15: Car maker Renault India today said it will hike the price of its sports utility vehicle Koleos by Rs 1 lakh from January 1 due to depreciating rupee.

"In the face of the huge devaluation of the Indian rupee against major currencies, the company was forced to revise the price of the Koleos... The new prices will be effective from the January 1, 2012," Renault India said in a statement.

"The Koleos will now be available at Rs 23.99 lakh (ex-showroom, New Delhi). Earlier, it was offered at a price of Rs 22.99 lakh," it added.

The company had launched the Koleos in the country in September and it is sold as a fully imported premium SUV here.

Commenting on the price hike, Renault India Managing Director Marc Nassif said: "This has been necessitated by the increase in the cost of raw materials and fluctuations in the currency market. Until now we have been absorbing the increases, but we now have to reflect an element of these costs in our pricing."

The Indian rupee tanked 52 paise to a record low of Rs 53.75 per US dollar in early trade today on increased demand for the American currency from banks and importers and sustained foreign capital outflows amid an economic slowdown.

With the rupee falling against the US dollar in recent months, car-makers like Nissan Motor, Hyundai Motor, Ford, General Motors and Toyota Kirloskar have also announced hikes in prices of their models by up to 3 per cent from January 1.

Car maker Nissan Motor India is hiking the prices of its small car Micra and the petrol version of premium sedan Sunny by up to 2 per cent from January.

The country's second-largest car maker Hyundai Motor India will raise the prices of its vehicles by 1.5-2 per cent from January next year.

Ford India also said it will raise prices of its entire range of models by 2-3 per cent from next month.

General Motors India has announced that it will raise the prices by 1-2 per cent from January 2012. It also will hike the price of its Beat diesel model by Rs 15,000.

Toyota Kirloskar Motor, too, had announced that a price hike of 1.5-3 per cent across models manufactured in India from January 1, 2012.

Other car-makers, including Maruti Suzuki India, are also mulling a price hike to offset rising input costs.