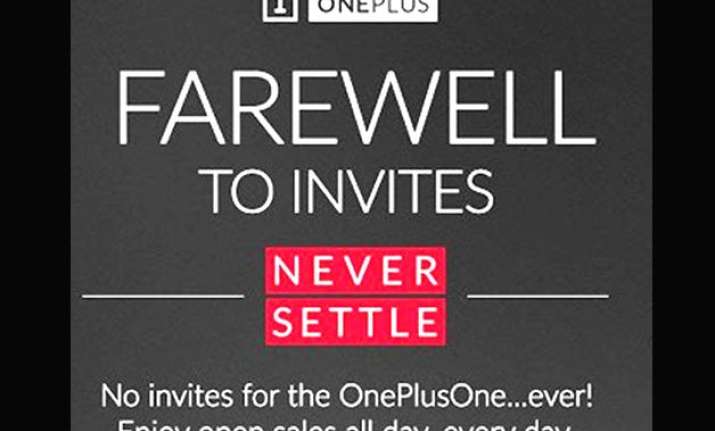 New Delhi: If you've been itching to get your hands on the OnePlus One then here is the good news!
Now you can get this swanky phone without an invite. On Monday, the company is changing its plans, allowing anyone to purchase the phone from the company's website whenever they wish.
The exclusivity of having invited is now over. Starting today, anyone can buy the OnePlus One, invites be damned.
Both the 16GB and 64GB versions of the phone will be available without invites. The devices will also still be running a version of Android customized by the startup Cyanogen, not OnePlus's own new Android-based OxygenOS.
Since releasing the phone last April, the company has sold over one million devices. Due to less availability of invite, people were not able to buy it. Since, now the phone will be available without invite, we are sure it will help the company to sell a larger number.
The OnePlus One's successors are planning to bring the next edition named OnePlus Two. They are planning to bring the phone later this year.
The company is also offering a discount deal to celebrate the OnePlus One's anniversary.