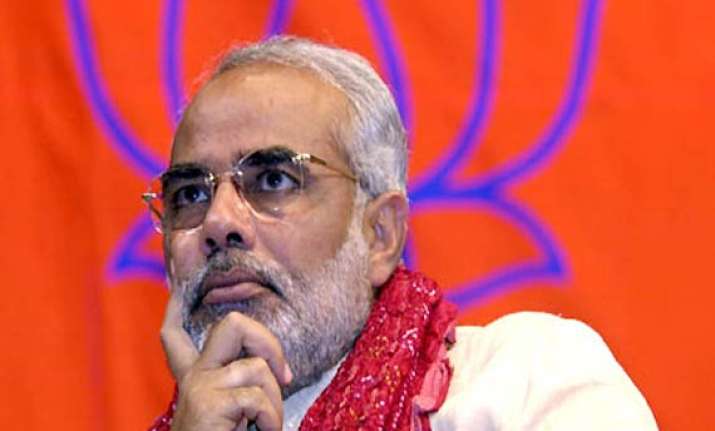 Gandhinagar, Jul 16: The Narendra Modi government has cleared Rs 600 crore lignite-based powerproject in south Gujarat, to be jointly put up by an enterprise founded by a senior Congress leader Balwantsinh Rajput, and Gujarat Mineral Development Corp (GMDC), TOI reported.

In the previous state assembly (2002-2007), Rajput was chief whip of the Congress legislative party.
 
He won the Siddhpur seat in the December 2002 polls, fighting against BJP's Jay Narayan Vyas. Vyas, however, defeated Rajput in the December 2007 assembly polls.

Well-paced sources in the state industries department said, the project, to be set up by Rajput-owned Gokul group of companies with GMDC partnership, will be set up at Tadkeshwar, nearly 14 km from Surat.
 
"While 74 per cent of the investment will be made by Gokul, 26 per cent of it will be made by the GMDC," a senior official said, adding, "It is a lignite-based project, just next to the GMDC's mining facility. It will produce 125 MW of power."
 
A share agreement and a lignite agreement with the GMDC will soon be signed to kickstart the project.

Significantly, clearance comes when the BJP is making frantic efforts to woo Congress leaders from different parts of Gujarat to the party.
 
While early this week, the BJP succeeded in attracting Udesinh Baria, a well-known protege of former chief minister Madhavsinh Solanki, towards the saffron fold, it made an offer to Shankarsinh Vaghela, an ex-CM and former Union minister.
 
Vaghela, on his part, turned down the offer to the join the BJP. Rajput has been heard telling his colleagues that he wishes to avoid active politics now onwards.

State Congress president Arjun Modhwadia, in Delhi on Friday, said, "I have no knowledge of Rajput's project having been cleared by the state government. However, I see no political motive in clearing the project to set up the lignite-based power plant."
 
Rajput, on his part, steered clear speculations about he considering to quit the Congress.
 
He said, "Sonia Gandhi's political adviser Ahmed Patel is expected in Siddhpur to attend a function organized by me for the inauguration of my new self-financed Gokul Engineering College on July 25."

Rajput said, "The project was pending clearance since 2006. I am happy to learn that it has finally been approved. We have already bought 262 bigha of land at Tadkeshwar to set up the project.
 
"It will be a captive project, with GMDC using 50 per cent of the power produced at the plant for industries working with its partnership, and Gokul using the rest of it for its four oil seeds refinery units, which include Gandhidham, Siddhpur and Kamrej (Surat) in Gujarat, and Haldia in West Bengal."