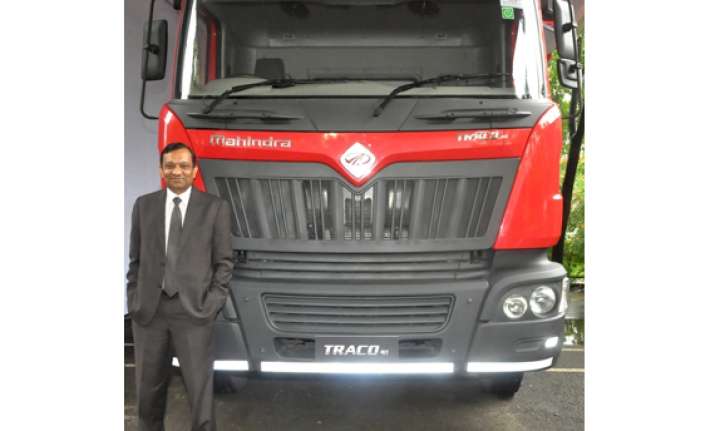 New Delhi: Reaffirming its commitment to its truck and bus division, Mahindra & Mahindra (M&M) ) has officially announced that its light commercial vehicles (LCV), intermediate commercial vehicles (ICV) and medium commercial vehicles (MCV) range from Mahindra Trucks and Buses Ltd (MTBL) will be merged with the company. MTBL, previously known as Mahindra Navistar Automotive Ltd, is a wholly-owned subsidiary of the Mahindra Group.
M&M said it will also invest Rs 200 crore to strengthen the existing product line-up in the trucks and buses business and Rs 300 crore to develop new product lines.
The company's heavy commercial vehicles (HCV) range will now get a new branding. The multi-axle trucks will now be called Mahindra TRUXO 25 and TRUXO 31; Tractor trailers will be called Mahindra TRACO 35 and TRACO 40; and the tippers will be called Mahindra TORRO 25 and TORRO 31.
"(We) intend to focus on running the LCV, Truck and Bus business as a separate division post the proposed de-merger, with the objective of growing our presence in the Indian commercial vehicle industry. We plan to invest significant resources over the next few years which will help us strengthen our existing product range and refurbish the current LCV range. Exploratory work has also begun for the introduction of new products that will help address the ICV and MCV segments in the 7.5 to 16 ton GVW category," said Pawan Goenka, President, Automotive & Farm Equipment Sector, M&M.
The company is also in the process of refurbishing its current LCV range. It is also planning to introduce new models in ICV and MCV segments in 7.5 to 16 ton range. Mahindra Group is also enhancing their service and sales networks which as on date consists of 270 service points, 57 3S dealerships and 1,263 roadside assistance centers.