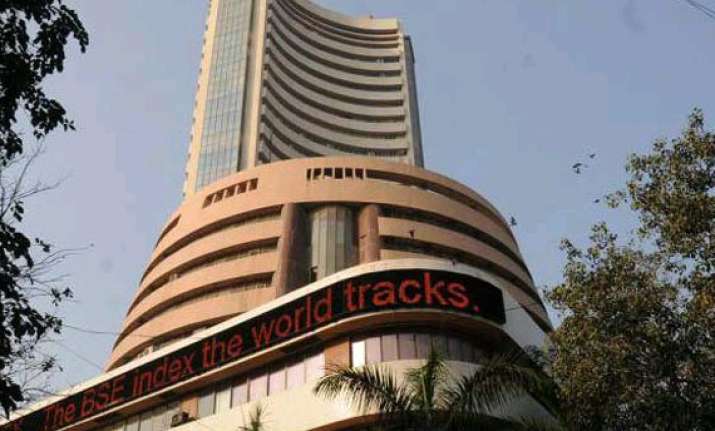 Mumbai: A thumping victory for Narendra Modi-led BJP in the Lok Sabha polls, which ushers in prospects of a stable Government at the Centre and economic reforms, electrified the markets with the S&P BSE benchmark Sensex hitting 25,000 mark for the first time ever.
The 30-share index ended higher by a robust 1,128 points - its best weekly gains in nearly two-and-a-half years - on strong buying momentum.
The NSE 50-share Nifty zoomed by a healthy 344.20 points, or 5.02 per cent, to end at 7,203.00 after hitting an all-time high of 7,563.50.
Shares of realty, PSU, power, refinery, metal, banking and consumer durable companies firmed up sharply on hopes that BJP Government would fast-track reforms and accelerate economic activity.
"Markets surely cheered the Modi-led BJP's win. Major concerns regarding economic recovery, however, remain and necessary actions need to be taken related to reform measures. The upcoming Union Budget will be keenly watched," said Rakesh Goyal, Senior Vice-President, Bonanza Portfolio.
IT shares were at the receiving end following a sharp rise in the rupee value against the dollar. In the forex market, the Indian unit climbed to about 11-month high of 58.62 against the US currency.
Sentiments were also boosted on account of strong capital inflows into the equity market. FIIs invested Rs 9,671.82 crore during the week, including the provisional figure of May 16.
The Sensex opened higher at 23,031.11 following exit poll prediction about a BJP-led Government and shot up further to an all-time intra-day high of 25,375.63 after the Lok Sabha election results indicated a clear mandate for Modi.
The key BSE barometer succumbed to bouts of profit- booking, came off the 25,000 mark and ended the week at 24,121.74, showing a sharp gain of 1,127.51 points, or 4.90 per cent.
In the last week of November 2011, the Sensex had flared up by a staggering 1,151.40 points, or 7.34 per cent.