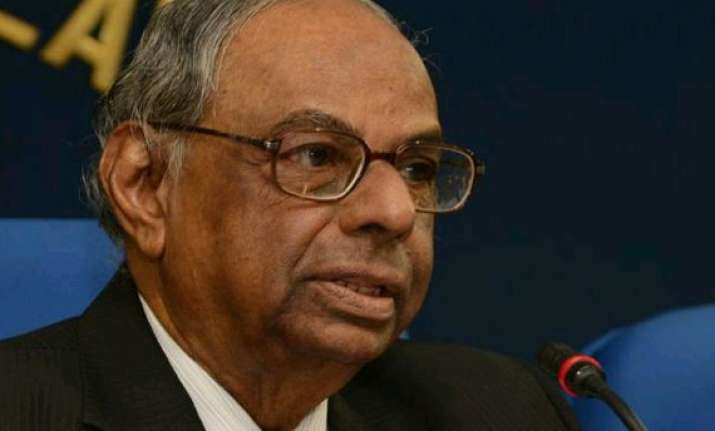 New Delhi: Chairman of PM's economic advisory council C Rangarajan will hand over his resignation to Prime Minister Manmohan Singh on Monday.
"I will meet the Prime Minister on Monday. I need to talk to him once then only (I will resign)," Rangarajan told PTI over the phone.
The present Prime Minister's Economic Advisory Council headed by Rangarajan, has Saumitra Chaudhuri, V S Vyas, Pulin B Nayak and Dilip M Nachane as its members. Chaudhuri is also one of the members of the Planning Commission.
All the PMEAC members are likely to submit their resignations shortly as their term in co-terminus with that of the Prime Minister.
Rangarajan has been the Chairman of PMEAC since 2005. He is a well known economist and a former Member of Parliament. He has also served at the Reserve Bank as its governor from 1992-97.
PMEAC has the main task of inculcating awareness in the government on different point of views on key economic issues.