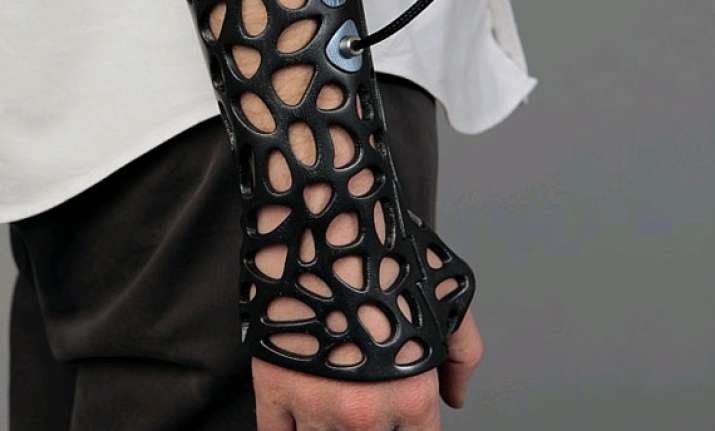 London: In what could revolutionise plaster cast technology, a Turkish design student has unveiled a slick 3D-printed cast with ventilation holes that reduces healing time by around 40 percent than currently used plaster casts.
The new-age cast relies on ultrasound vibrations to heal wound faster and more easily. 
The ventilation holes on the 'Osteoid Medical Cast' prevent itches and smells normally associated with plaster casts that have changed very little over the past 300 years.
"Conventional medical casts sacrifice ventilation for structural integrity," Deniz Karasahin said in a study. 
"As a result, they are itchy, they smell very bad and due to plaster's material properties they are bulky, heavy and they limit patient's exposure to water," Karasahin, who won the 2014 Golden A'Design Award for his concept, noted. 
The new cast tackles the problem by 3D-printing the cast to fit the shape of the patient's arm, and also providing ventilation holes, Karasahin claimed.
To accelerate the healing process, a low-intensity pulsed ultrasound (Lipus) bone stimulator is placed directly on the patient's skin when the design is printed.
The ventilation holes on the cast allows the Lipus bone stimulator probes to be placed directly over the injured area, said the study. 
"The most difficult part was to come up with a fully functioning locking mechanism which is strong enough to protect the limb," Karasahin said.