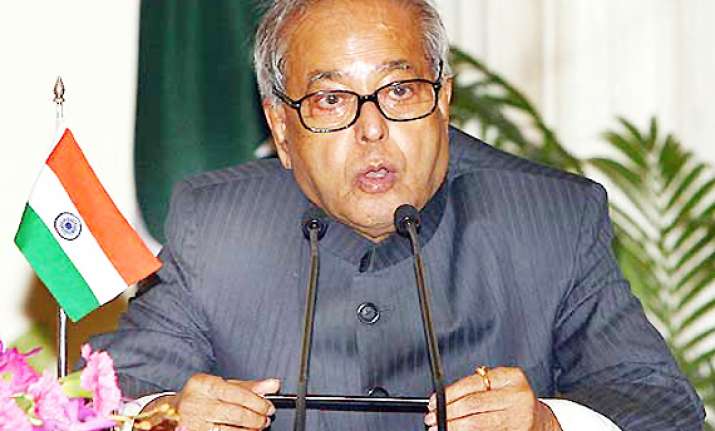 New Delhi, Oct 31: Finance Minister Pranab Mukherjee today said inflation will start easing soon as the government's efforts to remove supply-side bottlenecks have started yielding results.

"The current inflation pressures are mainly because of supply-side constraints of agricultural products. Necessary steps have already been taken. I hope it will have its impact and from November-December onward... the rate of inflation will be moderating," Mukherjee told reporters here. 

Food inflation shot up to 11.43 per cent during the week ended October 15 on the back of costlier vegetables and fruits.

Headline inflation, which also factors in manufactured items, has been above the 9 per cent-mark since December, 2010. It was 9.72 per cent in September this year.

On the RBI's decision last week to raise key policy rates for the 13th time since March, 2010, to tame the rate of price rise, Mukherjee said, "There was some liquidity excess which was required to be mopped up and through the adjustment of interest rates, efforts have been made to mop it up."

Following the global financial crisis in 2008, several governments across the globe have provided a stimulus to give a boost to their economies, resulting in excess liquidity in the system.

In order to check inflation, the RBI raised the short-term lending and borrowing rates by 25 basis points to 7.5 per cent and 8.5 per cent, respectively, on Tuesday.

Answering questions on the euro zone crisis, Mukherjee said, "... Emerging economies are looking at the Cannes Summit with great expectations. The basic problem is solvency issues.  Leaders will send some strong message."

The G-20 leaders will be meeting at Cannes later in the week to work out a solution to the euro zone's sovereign debt problems.