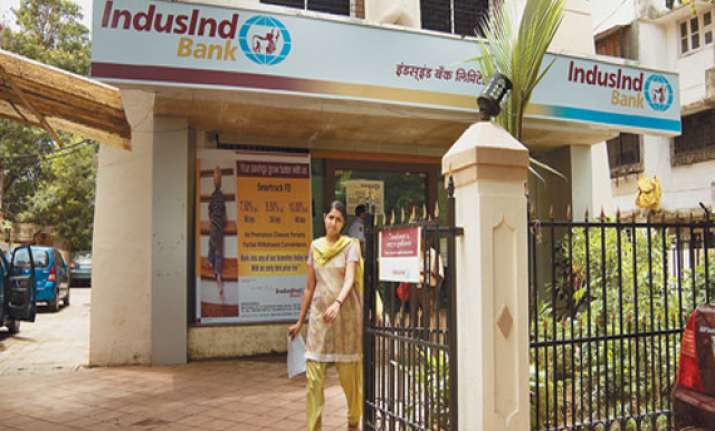 Mumbai, Oct 31: Mid-size private sector lender IndusInd Bank today became the third bank in the country to raise interest rates on savings account deposits by up to 200 basis points.

"The saving accounts balance up to Rs 1 lakh will get 5.5 per cent per annum, while those above Rs 1 lakh will attract 6 per cent. The new rates will be effective tomorrow," the city-based bank said in a statement here this afternoon.

The Hinduja Group-promoted bank has also revised its base rate and BPLR upward by 25 basis points to 10.75 per cent and 20.75 per cent, respectively, effective today. This is in line with the rate hike by the Reserve Bank last week.

While 'Yes Bank' was first among the lenders to hike rates on savings deposits uniformly by 200 basis points, irrespective of the size of the balance, after the central bank's deregulation of saving account rates, Kotak Mahindra Bank yesterday followed suit.

IndusInd Bank, which commenced its operations in 1994, has 350 branches and 666 ATMs spread across 247 locations, besides a representative office in London and Dubai.

The savings bank rate was the last of the regulated rates in the domestic banking industry. It was raised by 50 bps in May to 4 per cent after being kept unchanged for eight long years. Against this, term deposit rates are as high as 8-10 per cent.

While the RBI has been keen on freeing interest rates, industry body IBA was opposed to the move on the grounds that it would necessitate an increase in the cost of banking services like ATM transactions, money transfers and cheque books to protect margins.

Aditya Puri, the head of the country's second-largest private lender HDFC Bank, was categorical in stating that "whether banks increased the SB rates or not, the cost of banking services would definitely go up following the RBI move".

The RBI move is not good news for larger banks with high savings account balances like SBI, HDFC Bank, ICICI Bank, PNB and Axis Bank or any other state-run banks, Deutsche Bank had said in a note.