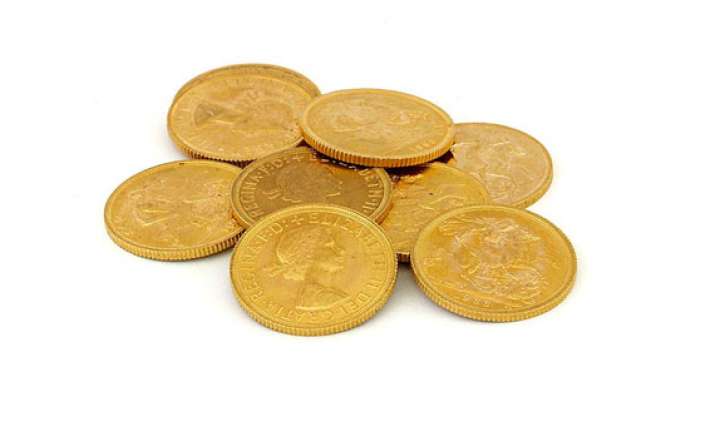 New Delhi, Feb 16: A joint venture between state-owned MMTC  and Swiss manufacturer PAMP  has started minting the legendary English Guinea gold coins at Sohna, Gurgaon, near Delhi.
British Prime Minister David Cameron will present the first such English Guinea, made in India, to Prime Minister Dr Manmohan Singh during his Delhi visit starting February 19.
The English Guinea is the first machine-struck gold coin of England that was considered the king of currencies for at least  two centuries in many parts of the world.
The Made in India English Guinea will be sold across India through bullion traders, reports The Economic Times.
MMTC PAMP's Sohna unit can mint 2.5 million pieces of English Guinea every year.
With the craze for gold mounting every year in India, this Made in India English guinea is aimed at satisfyig the ampetitite of a large number of domestic consumers.
In India, English Guinea is not only a collector's item but also used for gifting on festive occasions.  
The original UK guinea is rare and sold at a premium, while in India, there are imitations easily available known as "dalda guineas".
"Many business families in India own the rare original guinea coins", says Girish Vira, founder of Mumbai-based auction house Oswal Antiquites.