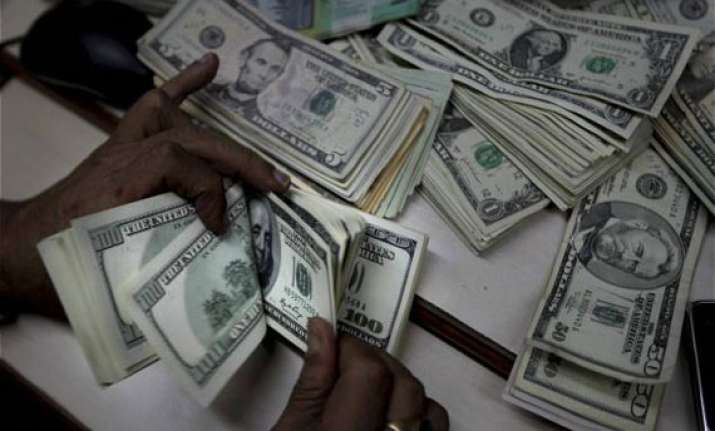 Mumbai: Forex reserves fell by USD 1.12 billion to USD 276.26 billion in the week to September 27 as foreign currency assets fell sharply by nearly USD 1.3 billion, the Reserve Bank said today.
The reserves had jumped USD 2.03 billion to USD 277.38 billion in the previous week.
Foreign currency assets declined by USD 1.29 billion to USD 247.924 billion for the week under review, the RBI data showed.
Foreign currency assets expressed in dollar terms include the effect of appreciation or depreciation of the non-US currencies such as the euro, pound and yen, held in the reserves, the apex bank said.