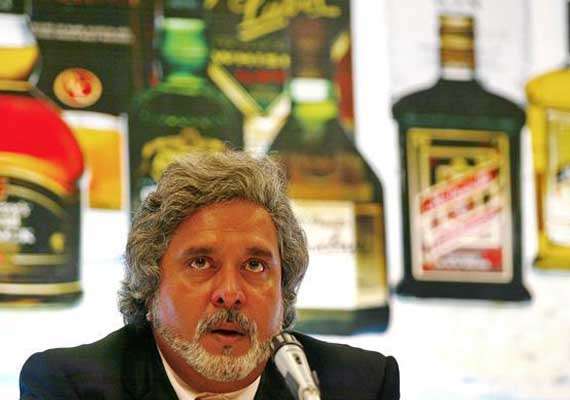 New Delhi, Jan 16: Fair trade regulator Competition Commission (CCI) of India is believed to have expressed reservations over a proposed Rs. 11,166 crore purchase of a majority stake in UB Group's United Spirits Ltd, as it has found certain clauses of the deal to be based on probabilities and not definitive in nature.
The CCI, whose approval is necessary for all major mergers and acquisitions involving Indian companies, is the second regulator after market watchdog Sebi to express its reservations over this deal.
The CCI is not comfortable with the deal terms that provide for the existing promoters of United Spirits Ltd (USL) giving a preferential treatment to Diageo, if it fails to get the required number of shares from public shareholders through an open offer, sources close to the development said.
The anti-trust regulator has asked the companies to rework the ambiguous parts and make the deal more definitive in nature, sources said, adding that CCI might even send back the application, if the companies fail to satisfy its concerns.
At the same time, Sebi (Securities and Exchange Board of India) has also expressed reservations about the preferential allotment of shares to acquirers if the open offer fails to elicit desired response from non-promoter shareholders.
Sources said Sebi is looking to ensure a fair play for minority shareholders vis-a-vis the benefits accorded to the acquirer entity.
UK-based Diageo had announced a deal on November 9, under which it agreed to acquire up to 53.4 per cent stake in USL for an aggregate amount of Rs. 11,166.6 crore.
As part of the deal, Diageo would acquire 27.4 per cent stake for Rs. 5,725.4 crore through a combination of share purchase from existing promoters and preferential allotment of shares. In addition, it will acquire further 26 per cent stake for Rs. 5,441.07 crore through open offer.
Any acquisition of 25 per cent or more stake in a listed company triggers a mandatory open offer for purchase of additional 26 per cent stake from the public shareholders and the same needs to be cleared by the market regulator.
The proposed open offer for an additional 26 per cent stake in USL entails purchase of about 3.8 crore shares at a price of Rs. 1,440 per share, totalling to Rs. 5,441 crore, by Relay BV, a wholly-owned subsidiary of Diageo.
The open offer price has emerged as another area of concern as the share price of USL had surged above Rs. 1,440-level in the very next trading session after announcement of the deal on November 9.
Later, the stock had surged to as high as near Rs. 2,100 level and is currently trading at about Rs. 1,826.
USL, the country's largest spirits company, is part of Vijay Mallya-led UB Group, whose aviation venture Kingfisher Airlines has been going through turbulent times for many months now and its licence is currently suspended.