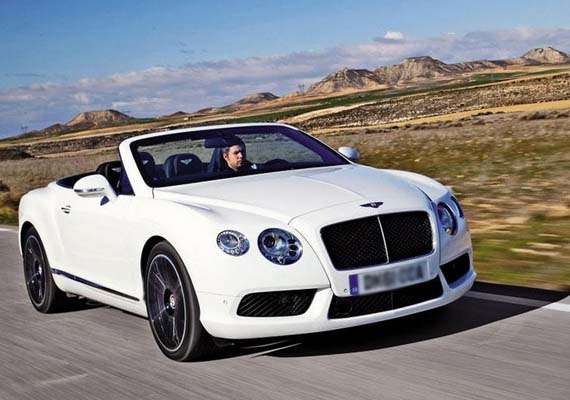 New Delhi, July 23: Super premium luxury car brand Bentley Motors has said it will foray into the sports utility vehicle segment and will launch an SUV in 2016.
Bentley, a part of German auto giant Volkswagen group, also plans to invest more than ₤ 800 million over the next three years for development of new models, the company said in a statement.
On its plans to foray into the SUV segment, the company said: "The SUV will be made in Crewe and will go on sale in 2016. It will create over 1000 jobs in the UK."
The Bentley SUV will be the company's fourth model line.
Commenting on the move, Volkswagen Group, Board Chairman, Martin Winterkorn said: "Bentley fans all around the world are looking forward to the brand's first SUV. Together we will make this new Bentley another true Bentley — powerful, exclusive and successful."
Bentley's Chairman and Chief Executive, Wolfgang Schreiber added that Bentley is increasingly successful and "this new fourth model line will leverage the success of the global SUV market".
The company claimed SUV's "styling will set it apart from any other SUV on the road and will be true to the Bentley design DNA".
"It will be the most luxurious and most powerful SUV in the market. The response from customers to a Bentley SUV has been extremely positive in the last 16 months," the company said.
Globally, the company currently sells three car models —— Flying Spur, Continental GT and Mulsanne.
In India, the company sells GT V8 model at Rs 2.70 crore while Mulsanne is retailed at Rs 5.15 crore (ex showroom Delhi).