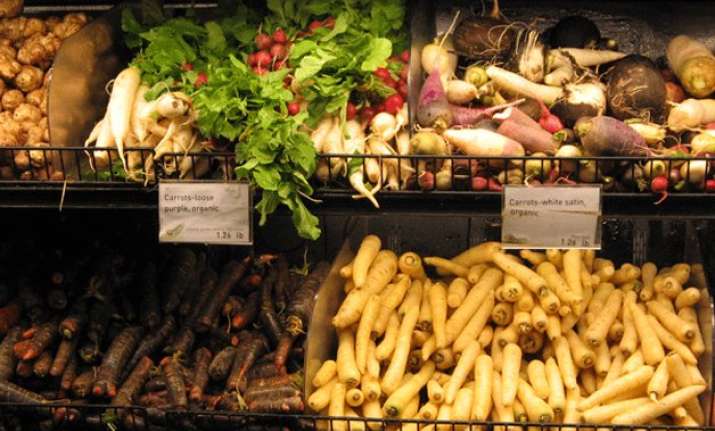 New Delhi: The government on Tuesday allocated the development of 17 mega food parks across the country that will entail investments of Rs 6,000 crore and create employment for 80,000 people, to state governments and private companies including Adani Ports & SEZ.
The project cost to set up food parks across states including Kerala, Punjab, Telengana, Haryana, Odisha, Andhra Pradesh, Gujarat, Andhra Pradesh, Maharashtra Bihar and Tamil Nadu would be Rs 2,030 crore, of which the Central grant would be Rs 850 crore. Food processing firms will invest an additional Rs 4,000 crore to set up around 500 processing units in these parks.
"The basic infrastructure in these parks needs to be set up in 30 months," food processing minister Harsimrat Kaur said.
Mega food park provides various facilities to food processors, farmers, retailers and exporters. These are generally set up close to the farms using the "cluster based hub and spoke model", and are expected to ensure better prices to farmers and more efficient processing and storage facility for crops. At present, only 2% of fruits, vegetables and grains produced in India are processed.
The scheme to set up these mega food parks was formulated in 2008 and the food processing ministry had sanctioned 42 projects throughout the country. Of these, 25 parks have already been allocated.
In the current round, five state governments — Punjab, Haryana, Andhra Pradesh, Telangana, Odisha — have been allocated one food park each, while the Kerala government has been allocated 2 food parks.
Ten food parks have been allocated to private players including Adani Ports and Special Economic Zone (Gujarat), Jain Agro Trading Company (Maharashtra) and Ruchi Acroni Industries (Madhya Pradesh).