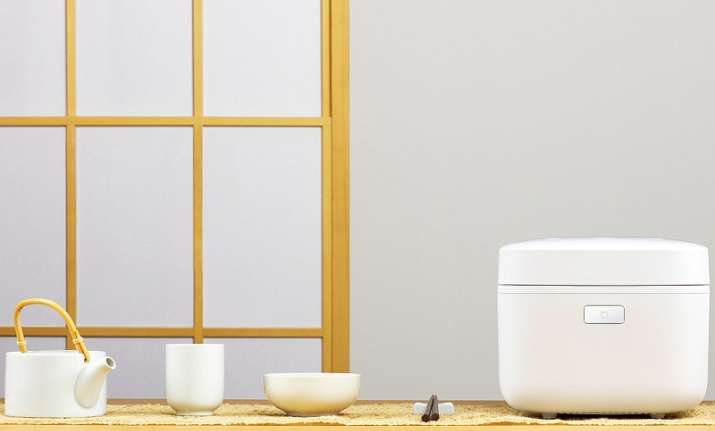 New Delhi: Xiaomi has launched a new sub-brand called 'Mi Ecosystem' for its IoT (Intenet of Things) products.
Xiaomi has introduced a Wi-Fi-enabled smart cooker under the Mi Ecosystem that will let you control the way of cooking rice using a smartphone app. The Mi induction heating pressure rice cooker is priced at RMB 999 (approximately Rs 10,250) and will be available for sale in China during Mi Fan Festival on April 6. 
The Mi Induction Heating Pressure Rice Cooker is based on induction heating technology.  It is an Internet-connected device and not just a 'dumb' pressure cooker.
The Wi-Fi-enabled cooker can be controlled through the Mi Home app. Xiaomi says that users can scan a packet of rice to identify the type, brand and origin of rice. After that, depending on all these factors, the rice cooker will adjust its heating to best suit the rice type.
The company claims that it supports more than 200 brands of rice, a list that will be expanded in the future. The Mi Home app also provides recipes for dishes that can be made with Mi Induction Heating Pressure Rice Cooker, which includes cakes, where users will simply have to select the recipe in the app for the cooker to adjust itself.
Xiaomi has used grey cast iron to help deliver strong thermal performance as well as heating of rice. To avoid electric related problems, Xiaomi has also included a PFA power coating on the inner container.
However, there is no word on the availability of the cooker in India. Though Xiaomi has been working with the government to launch more of its products, which will definitely include this rice cooker.