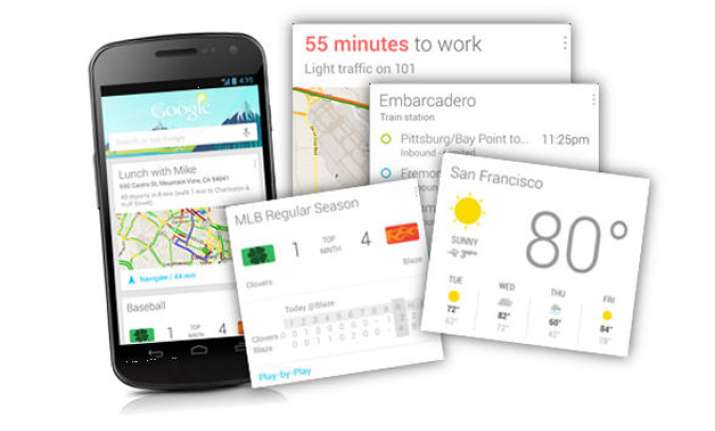 New Delhi: Google Now, the speech recognition-based assistant for Android users, could work even in offline mode, according to a research paper by a team of Google Researchers.
According to a report by Gizmodo, speech recognition relies on cloud computing to function optimally. The research paper describes the research project as 'a large vocabulary speech recognition system that is accurate, has low latency, and yet has a small enough memory and computational footprint to run faster than real-time on a Nexus 5 Android smartphone.'
It also adds that the system achieves 13.5% word error rate on an open-ended transcription task, running with a median speed and is seven times faster than real-time.
Tech Times report say that Google exposed the system to train on 3 million hand-transcribed anonymized utterances extracted from voice search traffic (approximately 2,000 hours). Also for improving accuracy, Google exposed its systems to noise which was samples extracted from YouTube videos and environmental recordings of daily events.
Google has not officially announced anything yet but one can hope to see some functionalities in the Android N.