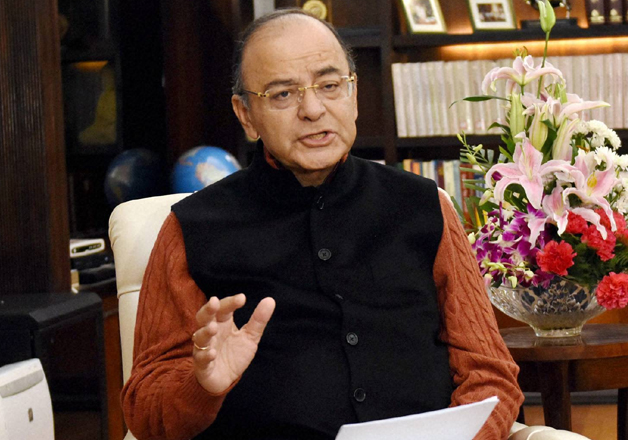 Just a day before the deadline to deposit scrapped Rs 500 and Rs 1,000 notes ends, Union Finance Minister Arun Jaitley today rolled out a report card of sorts on demonetisation, claiming that the remonetisation exercise has been done to a sizeable extent and that the entire process has been successful.
Speaking to media here, Jaitley thanked the people of country for passionately contributing in making the government's November 8 a big success. "Remonetisation has substantially advanced; not a single incident of unrest reported," he said.
"Critical part of remonetisation is now behind us, it will be much better, going forward," he added.
Rubbishing Opposition claims of currency crisis, he said, "The RBI has very large currency available and more notes of Rs 500 being released. And therefore we can now see more currency in the market."
He further said that the positive impact of demonetisation is clearly visible with the country's tax collection figures seeing double-digit growth.
"The impact of demonetisation on tax revenue and collection is already visible. There has been a 26.2 per cent increase in central indirect tax collection till November 30. Till December 19, direct tax collection increase has been to the extent of 14.4 per cent," he said.
Jaitley also noted that there was no adverse impact of demonetisation drive on the economy as warned by critics.
"Critics proved wrong. There could have been adverse impact of demonetisation on GDP for quarter or so, but it is not as bad as predicted," he said while highlighting that 'more currency being re-circulated and ability of banks to lend has increased'.
"Life insurance business up, petroleum consumption increased and so are tourism and investments in mutual funds," he said.
The 50-day long period for depositing of demonetised notes is expiring tomorrow with people hopeful of getting some further relaxation in withdrawing limit from ATMs and cash counters.