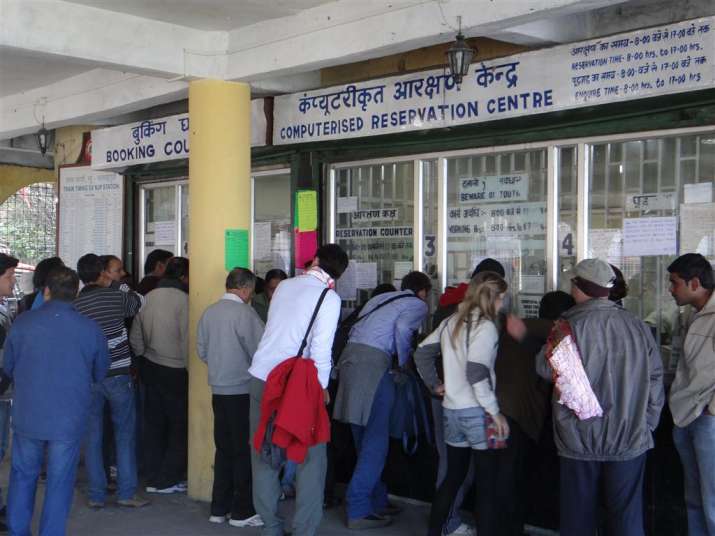 In a step forward in its push for a cashless and digital economy, the government is now working to make sale of over the counter rail tickets payable only through credit and debit cards. The Indian Railways has asked several lenders including the State Bank of India and ICICI Bank among others to provide around 15,000 point of sale (PoS) machines at reservation counters by December 31.
Around half of all rail tickets currently sold are via the cash-less mode through Indian Railway Catering and Tourism (IRCTC). The new plan involves covering the remaining half of the volume of tickets sold through the reservation counters under the electronic net.
Currently, the Railways does not provide POS service for debit and credit card payments at its ticket counters. 
After this, passengers would be able to purchase tickets from railway reservation centres using electronic payments method like credit cards, debit cards and pre-paid cards approved by the Reserve Bank of India as well as via point-of-sale machines by banks.
"We have around 12,000 ticket counters. All of them would be equipped with one or more POS machines depending on the daily transactions. Managing cash is also a huge task for our staff. It would be beneficial for them as well if we could have enough swipe machines," Economics Times quoted a senior rail board official as saying.
The implementation of the new plan is expected to reduce transaction time, increase ease of payment, and do away with the long queues at ticket counters.
"In the first phase, counters at all urban centers would have the machines. In places like Mumbai, where there's a huge sale of monthly passes, we would have POS machines installed immediately. SBI has promised to provide 1,000 machines," the official added.
Meanwhile, the railway ticket counters will continue to accept scrapped Rs 500 notes till December 15.