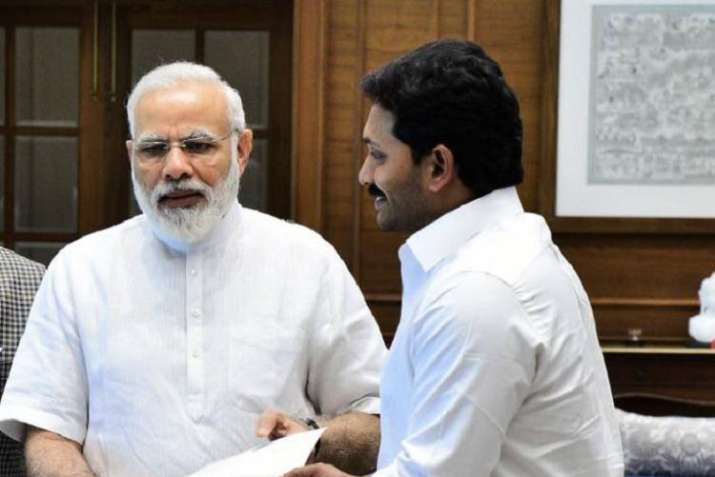 Further confirming the prospect that a nominee of the ruling Bharatiya Janata Party (BJP) might be named as the next President, the Yuvajana, Shramika, Rythu (YSR) Congress Party has announced its support the saffron party. 
Jagmohan Reddy, chief of the Andhra Pradesh-based YSR Congress, met Prime Minister Narendra Modi on Wednesday and issued a public announcement on backing BJP's candidate. 
"We will support any candidate the BJP fields as we have very less difference in opinion. Except for differences on the land acquisition bill and special status for Andhra Pradesh, we share similar opinions on various issues which we think are pro-people," said Reddy. 
"Also, the BJP has enough support for its candidate to win. Opposing their candidate and fielding another will not make sense," he added. 
Following strong indications from Telangana Rashtra Samithi that it might support BJP in the contest for presidential candidate in July, Reddy's support further ensures the appointment of a saffronite as the next President. 
With its numbers in the electoral college boosted by the massive UP win, BJP was, in any case, only marginally short of the majority mark in the electoral college comprising elected members of the two Houses of Parliament and state assemblies. 
Support from YSR Congress and indication that TRS might follow suit has virtually killed the contest.
This has also increased the possibility of more regional players breaking for BJP. AIADMK, for instance, has not yet spelt its stand yet but BJP is confident of netting its support and the opposition too does not appear optimistic about the ruling party in Tamil Nadu.