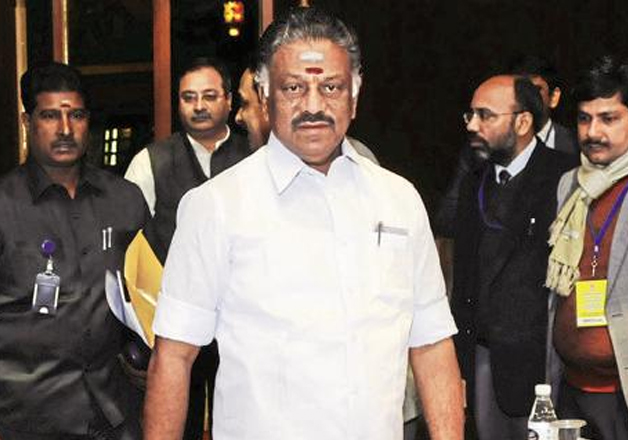 The ongoing power tussle in Tamil Nadu took another dramatic turn on Thursday when AIADMK's presidium chairman and second-in-command in the party, E Madusudanan pledged his support to the caretaker Chief Minister O Panneerselvam.
Madusudanan's decision was a major boost to OPS who is fighting to stop late CM Jayalalithaa's long-time companion VK Sasikala from taking power.
"To protect AIADMK, everybody should join hands with OPS (Panneerselvam)," Madusudanan told reporters here on Thursday.
The leader added that he did not want the party to get into the hands of a single family.
Reacting to the development, Panneerselvam hailed Madusudanan as a tall leader who had worked for the party since the founding days of AIADMK alongside its founder MG Ramachandran.
"We welcome him with gratitude," a jubilant Pannerselvam said.
Meanwhile, DMK working president MK Stalin has said that the party does not agree with the statement of Deputy General Secretary Subbulakshmi Jagadesan that it will extend unconditional support to Panneerselvam to form the government.
In a statement issued here, Stalin said that party president M Karunanidhi and general secretary K Anbazhagan will take appropriate decision considering the unusual political situation in the state.
Stalin advised party officials not voice their personal views.
Yesterday, the rival factions of the ruling AIADMK met Governor Vidyasagar Rao at the Raj Bhavan in Chennai. 
Acting Chief Minister O Panneerselvam met him along with his key supporters and submitted a memorandum, seemingly explaining the circumstances leading to his endorsing the candidature of Sasikala for the Chief Minister post in the legislature party meet last Sunday. 
Later, Sasikala called on Governor Rao with her loyalists staking claim for forming the new government, saying 'she enjoys the majority' and will prove on the floor of the House. 
There was no immediate reaction from the Raj Bhavan on the next course of action by the Governor. In the House of 234 members, the AIADMK had a slender lead over the opposition DMK and its alliance partners with 136 members. A seat has fallen vacant due to the demise of the party's leader Jayalalithaa bringing the number down to 135.