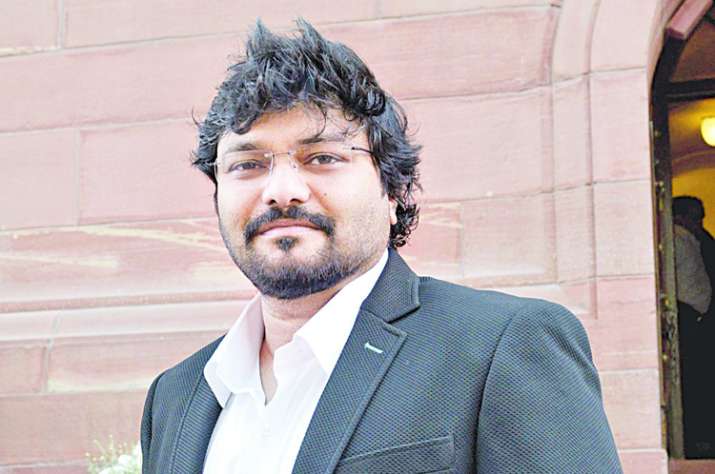 A city court on Friday issued an arrest warrant against Union minister and BJP MP Babul Supriyo in connection with a case filed by the police on a complaint by a Trinamool Congress MLA for allegedly insulting her on TV, police said. 
Acting on a charge sheet filed by the Kolkata Police yesterday, the Alipore court issued a bailable arrest warrant against Supriyo. 
"A bailable arrest warrant was issued against Supriyo by the Alipore court on Friday under IPC 509 (Word, gesture or act intended to insult the modesty of a woman)," Joint commissioner of police Vishal Garg said.
The Union minister had been summoned thrice in connection with the case, but each time he failed to appear citing a variety of reasons, according to a Kolkata police officer.
TMC MLA Mohua Moitra had on January 4 lodged a complaint against Supriyo alleging that the BJP MP had "used words" intended to "insult her modesty" during a live show on a TV channel. 
In the complaint she also alleged that Supriyo had tried to make fun of her name by linking it to 'Mohua', a local drink, in the TV show on January 3. 
"During my speech, Babul Supriyo asked 'Mahua, are you on mahua' (Mahua are you inebriated). He asked me twice on a national television," she said.
The police had also submitted a footage of the TV programme in which the remarks were allegedly made, the police officer said. 
Supriyo, responding to the warrant tweeted, ""This is not even a case on social media!! Forget anticipatory bail, I hv not even received any summon frm the court," 
Reacting to the warrant, Moitra said, "Law will take its own course and I've faith in our judiciary."