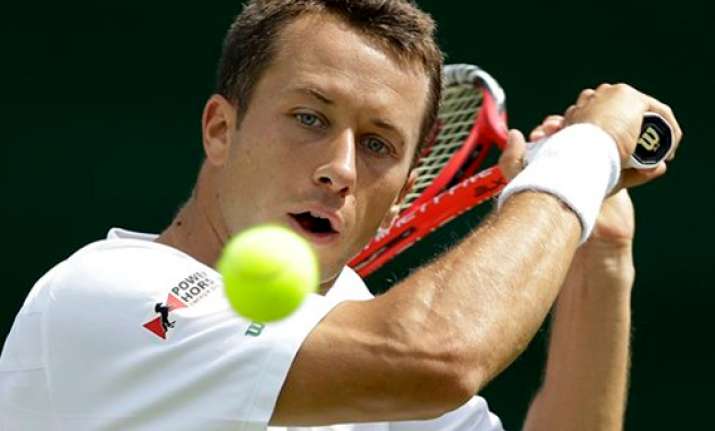 England, Jun30: Lukas Rosol didn't even come close to pulling off another upset at Wimbledon.
Rosol followed up his win over Rafael Nadal with a much less impressive performance on Saturday, losing in straight sets to Philipp Kohlschreiber of Germany in the third round.
The 100th-ranked Rosol stunned the Centre Court crowd by eliminating Nadal in five sets on Thursday, but came out flat against the 27th-seeded Kohlschreiber, losing 6-2, 6-3, 7-6 (6). The big-hitting Czech player struggled with his returns and never earned a break point. After a near-perfect serving performance against Nadal that included 22 aces, he hit just seven against Kohlschreiber in windy conditions on Court 12.
Kohlschreiber dominated most of the rallies and only made five unforced errors in the match, compared to 17 for Rosol.