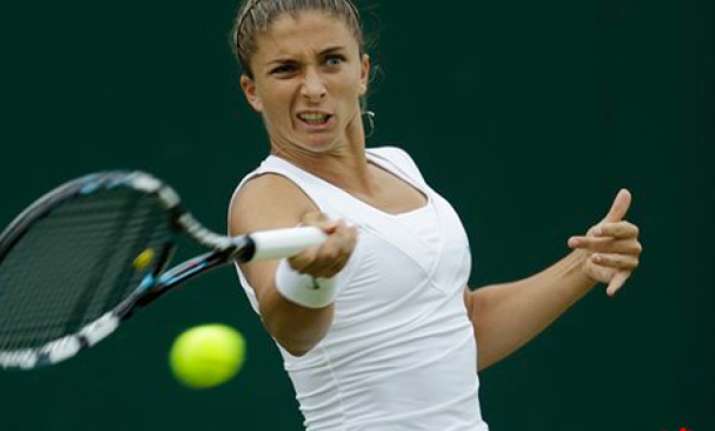 Wimbledon, Jun 27: Sara Errani needed only seven seconds Wednesday to complete a rain-interrupted win at Wimbledon, and she didn't even have to hit a ball.
Errani led American CoCo Vandeweghe 6-1, 5-3 and held the advantage one point from victory when their match was halted Tuesday evening. 
They returned to Court 16 some 18 hours later, and when Vandeweghe double-faulted into the net on the first point, Errani had the victory. 
Both players smiled as they met at the net to shake hands. 
Errani, seeded 10th, was runner-up this month at the French Open.