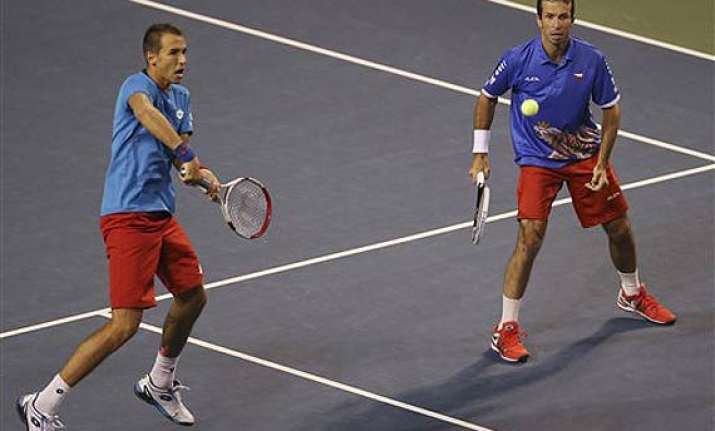 TOKYO :  Radek Stepanek and Lukas Rosol beat Tatsuma Ito and Yasutaka Uchiyama of Japan 6-4, 6-4, 6-4 on Saturday as the Czech Republic advanced to the semifinals of the Davis Cup.
The doubles victory at Ariake Colisseum gave the Czech team an insurmountable 3-0 lead with the just the reverse singles matches to be played on Sunday.   
Stepanek and Rosol won their singles matches Friday to give the defending champions a 2-0 lead.   
The meeting between Japan and Czech Republic is the first since 1935 and third ever. The nations split their two previous ties in Prague, with Japan winning the first in 1930.   
The Czech Republic will play the winner of the quarterfinal between France and Germany in the semifinals in September.