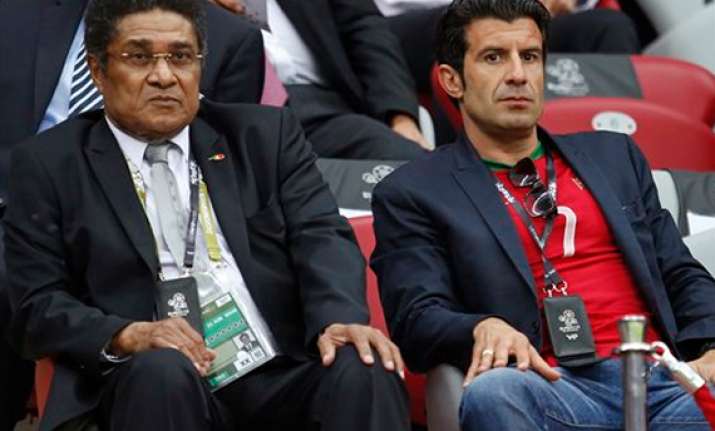 Poland, Jun24: Former Portugal great Eusebio has been hospitalized in Poland.
The Portuguese Football Federation says the 70-year-old Eusebio felt ill late Saturday in Opalenica, where he is accompanying the Portuguese team during its European Championship campaign.
The federation says the former Benfica star was taken to a hospital in Poznan as a precautionary measure and for tests.
Mikolaj Piotrowski, a spokesman for the Polish organizers of Euro 2012, says Eusebio was still undergoing treatment Sunday in Poznan.
This is the fourth time since December that Eusebio has been admitted to hospital.
Eusebio became a Portuguese superstar from his performances in the 1960s and was named one of FIFA's 10 best football players of all time in 1998.