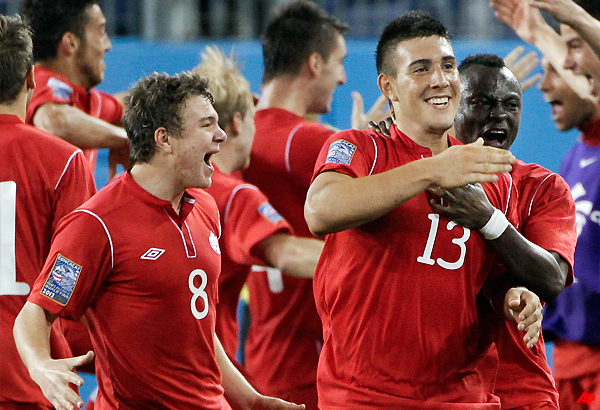 Nashville (Tennessee), Mar 25: Doneil Henry and Lucas Cavallini each scored as Canada beat the United States 2-0 Saturday for its first win over the Americans since 1992 in the CONCACAF men's Olympic qualifying tournament.
The Americans could have clinched a berth in the semifinals on March 31 in Kansas City, Kansas. Those winners qualify for the London games. Instead, they now must beat El Salvador, a 4-0 winner over Cuba earlier Saturday, to advance.
The Canadians played a scoreless draw against El Salvador to open the Group A tournament, and they stayed just as strong defensively against the Americans.
Henry headed the ball from a corner in the 58th minute, and Cavallini scored off a diving header in the 83rd minute for a 2-0 lead.