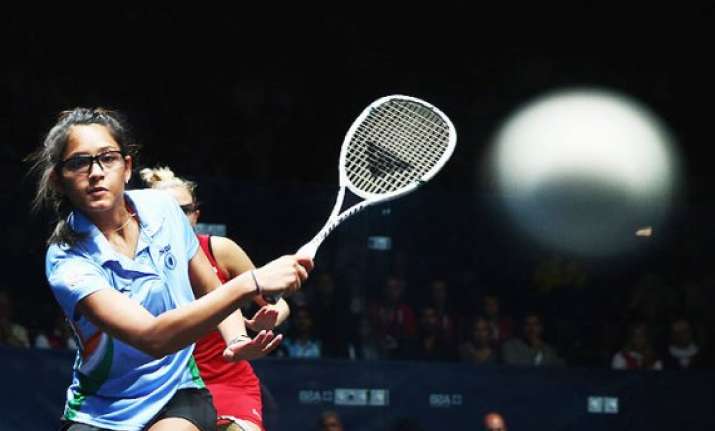 New Delh:The 2014 Asian Games double medallist Dipika Pallikal Wednesday revealed that the Squash Rackets Federation of India (SRFI) was yet to felicitate the Indian team for its impressive show in Incheon.
"A bit of acknowledgement and support is required for the squad members. Other federations have felicitated their players but our federation is yet to do anything," the World No. 12 said on the sidelines of an event promoting jewellery brand Platinum here.
India bagged four squash medals in Incheon. Dipika won bronze in women's singles and helped the women's team clinch silver. Saurav Ghosal claimed silver in men's singles and the men's team won gold.
"We knew we were good enough to win medals at the event and pushed ourselves, eventually succeeding to win medals in all categories," the 23-year-old said.
"This year has been good for us. Indian squash is at a golden moment. Now it is the time to promote the sport. I feel a little bit of acknowledgement and support from the federation will uplift the players and spur them on to greater heights," the Chennai-based player said.
She said she wanted to carry on her good form attained at the Games to emerge as a better player and reach her goal of being World No.1.
"I am looking to incorporate certain improvisations and techniques to my game. It will take some time as I have played in a particular way for a long time but hopefully these subtle variations will help improve my performance," said the first Indian woman to break into world's top-10.
But she admitted attaining her ultimate goal to be the top-ranked player of the world will need some doing as current World No.1 Nicol David is "easily the best player out there".
"She has a certain aura about her. She is mentally and physically so strong that you need to be at your absolute best to beat her on any given day. She is easily the fittest player on the circuit. She picks up any balls thrown at her and that is why it becomes difficult to beat her," said Dipika.
Dipika was defeated by Nicol twice in the Asian Games (in singles semi-finals and women's team final).
But Dipika is not perturbed by the tough task she has set for herself.
"My priority is to play a better brand of squash that will help me win tournaments and provide me confidence. It will also improve my rankings," she said.