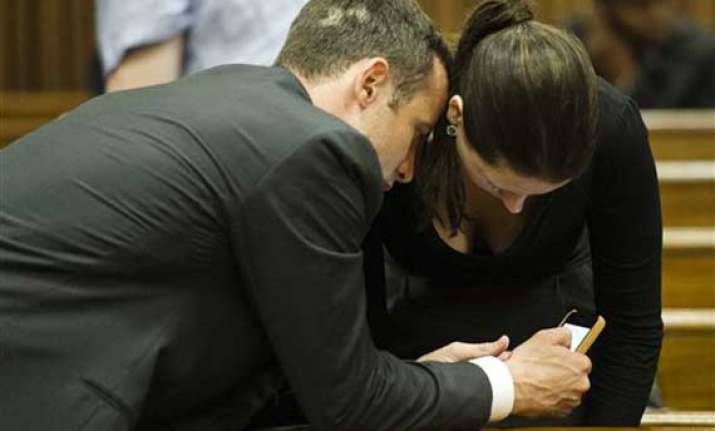 Pretoria, South Africa: A former girlfriend of Oscar Pistorius testified Friday at the double-amputee runner's murder trial that he always carried a firearm, sometimes shouted angrily at her and her friends, once shot his gun out the sunroof of a car, and that their relationship ended when he cheated on her with Reeva Steenkamp, the woman he fatally shot last year.
Samantha Taylor also described some of Pistorius' habits while they were dating, including what side of the bed he always slept on at home and where he kept his gun during the night. Taylor's observations of what Pistorius did when they were together show different habits from what the Olympic athlete says he did on a later night when he shot Steenkamp.   
Pistorius, 27, is charged with premeditated murder for killing Steenkamp, a 29-year-old model. Prosecutors said he did it during an argument but he insists it was a mistake, and that he shot four times through a locked toilet door believing an intruder was behind it.   
The testimony Friday by Taylor paints the picture of a man who had a temper and was fond of guns.   
Pistorius carried a gun with him "all the time" when they were dating, and on one occasion he fired it out of a car's sunroof soon after a policeman stopped the car they were in for speeding, Taylor said.