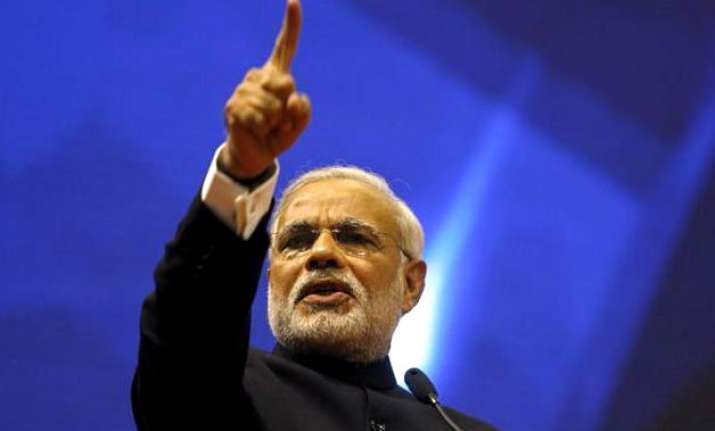 New Delhi:  It seems that India has set its sight on hosting the 2024 Olympics. The venue, if India manages to win the bid, could be Ahmedabad.
Quoting its Sources, a  DNA report said that there are plans to make a formal bid to host the Games in Ahmedabad when the International Olympic Committee (IOC) president Thomas Bach arrives in New Delhi later this month on an official visit to meet Prime Minister Narendra Modi.
"Mr Bach is scheduled to meet our PM also during his visit," DNA quoted a source as saying. .
Modi has already made it clear that he wants to work at the grassroots level to make India a powerhouse of sports and this certainly will be a great step towards that goal.
If India wins this bid then this is surely going to be biggest tribute from Modi to Gujarat.
Sources also confirmed to DNA that sports secretary Ajit Mohan Sharan has already had a word with key IOC officials in this regard and he invited Bach to visit India in April. Sharan was in Lausanne, Switzerland, last week where the discussions took place.
Brazil's Rio de Janerio will host the next Olympics in 2016, while Japan's capital city Tokyo will play host to 2020 Summer Games. India wants to host the 2024 Olympics as the process to send the 'Expression of Interest' has already started since January, 2015.
Italy's Rome, Germany's Hamburg and USA's Boston cities have already sent their bids to the IOC to host the Games. Kenya's Nairobi, Morocco's Casabianca, Qatar's Doha, France's Paris and Russia's St.Petersburg are the likely contenders to join the bidding race in coming months.
The National Olympic Committees (NOCs) will have to send the name of their 'Applicant Cities' to the IOC latest by September 15, 2015 to set the process in motion for hosting the Games.
India has time till September 15, 2015, to bid for the 2024 Olympics and the process to send the 'Expression of Interest' has already started in January this year.