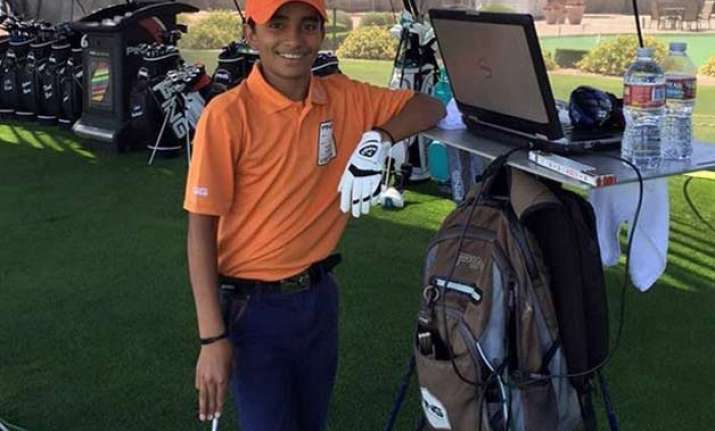 San Diego (California):   India's 10-year-old prodigy Shubham Jaglan on Friday won the IMG Academy Junior World Golf Championships (9-10 years category) at the Welk Resort here.
Jaglan, who hails from Israna village near Panipat, Haryana, is the son of a milkma. He had a three-day total of 7-under 179 at the Fountain Course of the Welk Resort.
Jaglan beat Australia's Jeffrey Yu Guan by one stroke after carding a final round 60 on Friday.
Jaglan had finished second in the tournament last year. He led a field of over 115 golfers from around the world.
"I have finally done it! I have won this prestigious tournament," Shubham said.
"All the credit goes to my family, Delhi Golf Club for giving facilities to play and practice, and the Golf Foundation for giving me everything that I needed."
 
"Most important is my coach Nonita Lall Qureshi, who pushed my game and mind to this level and got me all the way to winning this prestigious tournament," he said.
"It means a lot to me and my dad, who was with me round-the-clock and worked harder than I did. I also thank Amit Luthra Sir, who has given me all the support that I needed", he said.