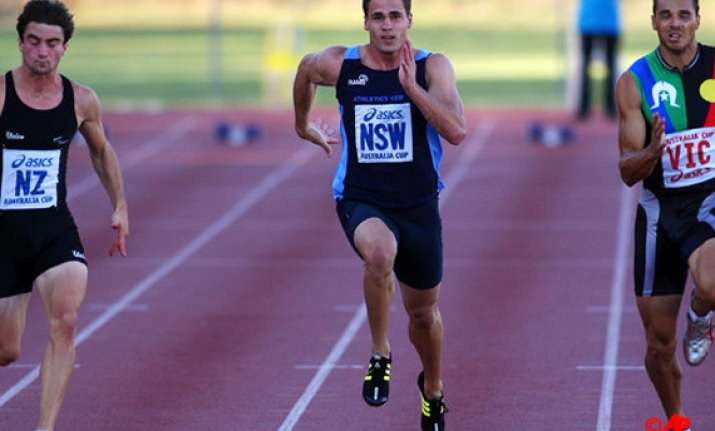 Australia, Jun15: Athletics Australia has rejected an appeal to include an athlete who ran an Olympic qualifying time barely 24 hours after the qualification deadline.
Genevieve LaCaze beat the Olympic qualifying standard in the 3,000-meter steeplechase with a time of nine minutes, 41.15 seconds when competing for the University of Florida at a meet in Indianapolis on Wednesday.
LaCaze lodged an appeal to be permitted to compete at the London Games despite her run coming just over a day after AA announced its 54-member Olympic squad.
No other Australian runner has been nominated to run the 3,000 steeplechase at London.
AA met Thursday to consider the appeal, and in a statement Friday said it would be unfair to other athletes to extend the qualifying period.
"The qualifying period end date of 11 June 2012 was set in order to allow adequate time for selectors to consider the team, and most importantly, to give athletes the opportunity and time to appeal any selection decision if they elected to do so prior to 22 June," AA said.
"We will always strive to do what we can to help our athletes succeed, and we want to give them every opportunity to do so, however we also have a responsibility to be fair to all athletes and consistent in our nomination process," it said.
LaCaze has until Tuesday to appeal AA's decision and have her submission heard by an independent tribunal.
Earlier Friday, Australian Olympic Committee president John Coates threw his weight behind LaCaze's selection, saying he urged "Australian athletics to nominate her and use whatever discretion they've got."
"She's clearly passed the A qualifying time and as far as I'm concerned she should be going to the games," Coates said.
"My understanding is that while there are cut off times and dates, there is the opportunity for discretion to be used where someone is going to finish in the top eight or has the potential to do so in Rio (at the 2016 Olympics).
"There is also potential for the Australian Olympic Committee to vary selection criteria at our absolute discretion."