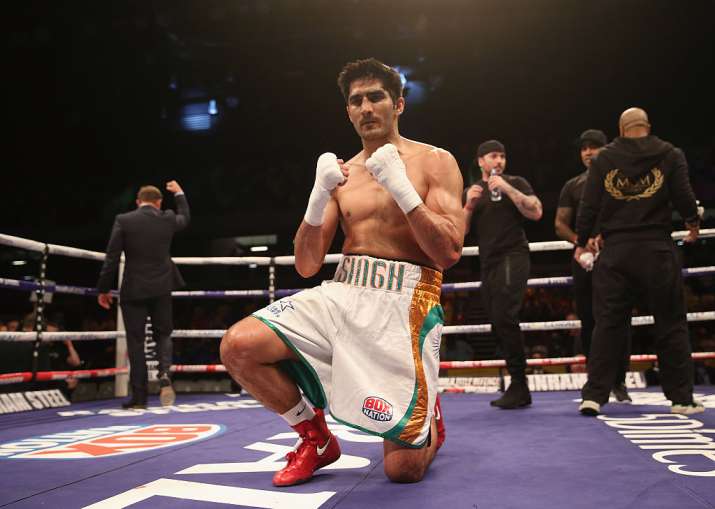 Chinese boxer Zulpikar Maimaitali is geared up to take on India's star professional boxer Vijender Singh here on Saturday for a double title. 

The Chinese boxer, who turned pro in 2014, landed in the megapolis yesterday. 
"I am very well prepared. Now in China, more and more boxers compete in professional boxing, so I hope we would be world champions in about three years," the southpaw told reporters. Vijender, who is WBO Asia Pacific Middleweight champion, will take on Zulpikar, the WBO Oriental Super Middleweight champion. 
Asked whether being a southpaw is an advantage, Zulpikar said it is. "As we know, World Super Champions are southpaws," he said. "Only by fighting with good boxers like Vijender I can know what is my true ability, so I chose Vijender this time," he said. 
Vijender, the Beijing Olympics bronze medallist, has been training in Manchester, England, with his trainer Lee Beard. 
In the coming fight, the two boxers will put their respective WBO titles at stake. The winner will take home his defended title and his opponent's title too. 
"Professional boxing is in an initial stage of development (in China) like in India. So by fighting this bout with Vijender, it will bring benefit to Chinese boxing," Zulpikar added. 
He refused to comment on the ongoing stand-off between India and China in Dokalam area near Sikkim. 
"Sport is a sport, politics is politics. The military is military. This is only a fight between me and Vijender," he said.