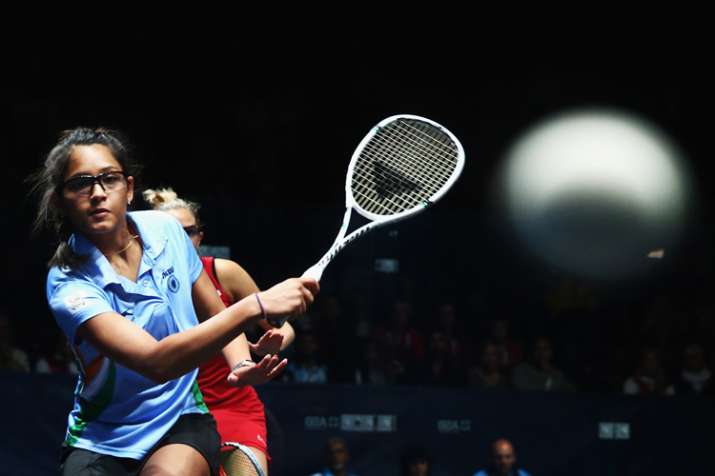 India's top squash player Dipika Pallikal Karthik on Saturday in 2018 Asian Games settled for a bronze medal, her second at the Asian Games, after losing her semifinal match to Malaysia's Nicole David, one of the most formidable players the game has seen.
Dipika led 5-2 and 4-1 in the first two games but three-time defending champion Nicol had enough experience to race away with a 11-7 11-9 11-6 win in the semifinal.
Dipika, who had won a bronze at the 2014 Asian Games in Incheon, said playing against former world number one Nicol, currently ranked ninth, was not easy.
 
"She is experienced and knows how to handle every situation, thrown at her. She was world number one for 10 years for a reason. I am happy I played well. It's unfortunate that I was in top-half to play with Nicol," she said.
The 26-year-old Dipika said she had to forget the defeat and get focused on the winning the gold in women's team event.
"We have a gold to achieve in team event. you can't think much about what has happened in the singles. It's hard to regroup and comeback but we have to do it. We don't want to celebrate as yet, we have a bigger target to achieve," she said.
The Indian women's team had won a silver in Incheon.
Asked if a few calls which went against her perturbed her, Dipika said, "We are used to it. It's part and parcel of the game. She has been playing Asian Games for a long time, she is very experienced. I think you have take positives out of it. I am only 26, I have few more Asian Games to go. Hopefully I welcome back strong."
Nicol is 35 years old and still going strong. Dipika said it's Nicol's time and she will have to wait for her time.
"Squash is about how fit you are, how much you enjoy the game. We can see she really enjoys the game. This is only my third Asian Games. Let the older one win here and we will comeback after four years and win."
The Indian squash players have trained without a regular coach for some time.
The SRFI had sent Cyrus Poncha and Bhuvneshwari Kumari as coaches with the contingent but Dipika said the players prefer helping each other.
"All of us like to be coached by the players. Only the player will talk to the players, it works like that for us. It's a silent decision taken by the players. Harry (Harinderpal Sandhu), Saurav (Ghosal), we are all training together.