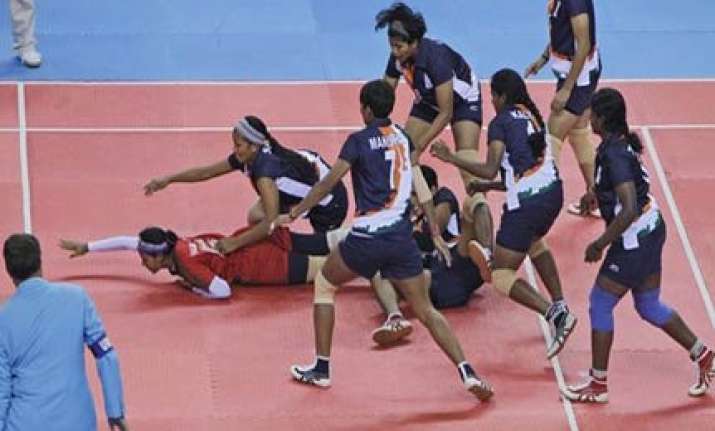 Guangzhou, Nov 26 (PTI) The Indian women's kabaddi team completed a memorable Asian Games debut by clinching the gold medal with a comprehensive win over Thailand in the finals here today.
The Indians beat Thailand 28-14 in a dominating performance to clinch the inaugural women's kabaddi gold of the Asian Games.
The Indians led 17-7 at half-time after Thailand failed to secure a single lona against India's two. The Indian team also got a couple of bonus points in the opening half.