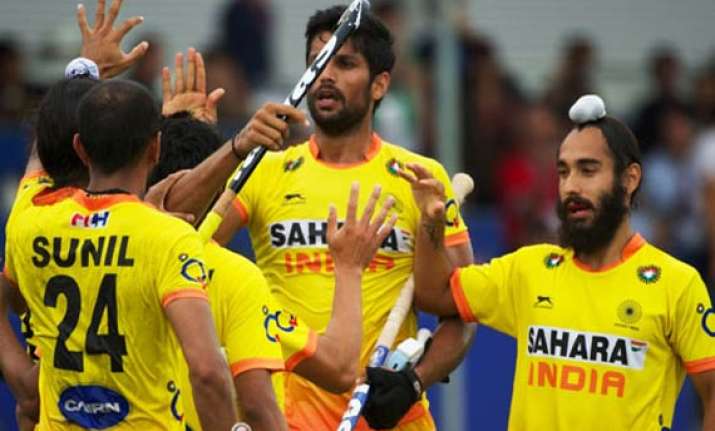 New Delhi: Stung by the team's poor show in the ongoing World Cup, Hockey India (HI) Wednesday set-up a 11-member committee to evaluate the performance at the Hague, in the Netherlands.
India entered the tournament as World No.8 but failed to retain their rankings and will be fighting with South Korea for the 9-10 position in the World Cup. India lost three, won one and also drew one in their group stage. Indians have finished last in the 2012 Olympics and eighth in the 2010 World Cup.
India's poor performance comes despite chief coach Terry Walsh's assurances that the 1975 champions would finish among the top-eight.
HI secretary-general Narinder Batra would chair the evaluation committee that would also have former players like Harbinder Singh, Ait Pal Singh, Balbir Singh, B.P. Govinda, Ashok Kumar, S.S. Grewal, Jagbir Singh, A.B. Subbaiah, Samir Dad and a representative from the Sports Authority of India (SAI).
"We should only be thankful to the team goalkeeper P.R. Sreejesh that we did not finish at the bottom of the pool to play for 11th and 12th position, nothing could have been worse than that," said Batra.
Batra said that Walsh, high performance director Roelant Oltmans an scientific advisor Mathew Eyles will have to submit their report on the team's performance.
The committee will meet here everyday from June 30 to July 2 and the team management will have to appear before it. During the period Jude Felix will handle the camp.
The committee from now on will evaluate all the events and will also visit coaching camps for the men and women's regularly for evaluation.