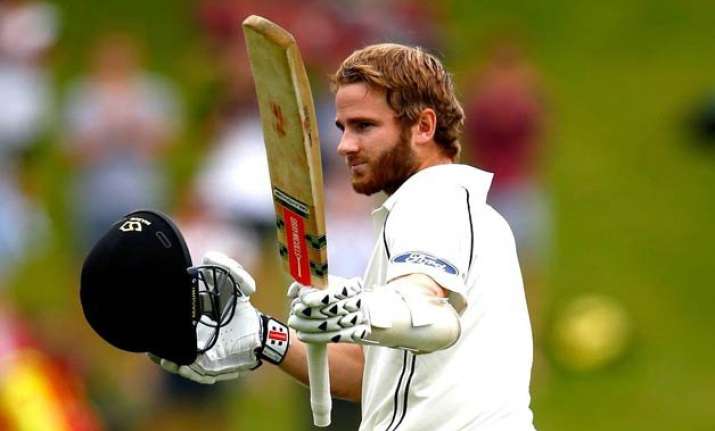 Wellington, New Zealand: Kane Williamson reached his ninth test century in a 166-run partnership with B.J. Watling to widen New Zealand's lead over Sri Lanka to 190 runs by lunch the fourth day Tuesday and revive the home team's chances of sweeping the two-test series.
Watling was 76 not out — his ninth half century — and New Zealand was 325-5 after starting the day at 253-5.
New Zealand had been in a perilous position when Williamson and Watling came together at 159-5, leading Sri Lanka by only 24 runs with five second innings wickets standing. But the pair guided New Zealand safely to stumps then batted throughout the opening session Tuesday to steer the hosts toward a defensible total.
The highest winning fourth innings total at the Basin Reserve is Pakistan's 277 in 2003 and, with five sessions remaining — 10 hours of cricket — New Zealand's position looked much less tenuous.
New Zealand scored a rate of exactly four runs per over during its first innings of 221, when Williamson's 69 was the top score. Sri Lanka scored at 3.48 runs per over in its reply of 356, anchored by Kumar Sangakkara's formidable 203 in almost seven hours of batting.
With the teams so close in scoring rate, New Zealand would appear far from being in position to consider a declaration. But with the hosts leading the series 1-0 after claiming the first test at Christchurch by eight wickets, it's likely captain Brendon McCullum will err on the side of caution — particularly given Sangakkara's current form.
Williamson and Watling gave New Zealand a chance to get back in the match with their partnership on Tuesday.
Watling resumed at 48 and went on to his half century from 145 balls with six fours.
Williamson took 381 minutes and 243 balls to reach his century, moving to 99 with the seventh four of his innings, then to his hundred with a single in the 115th over.