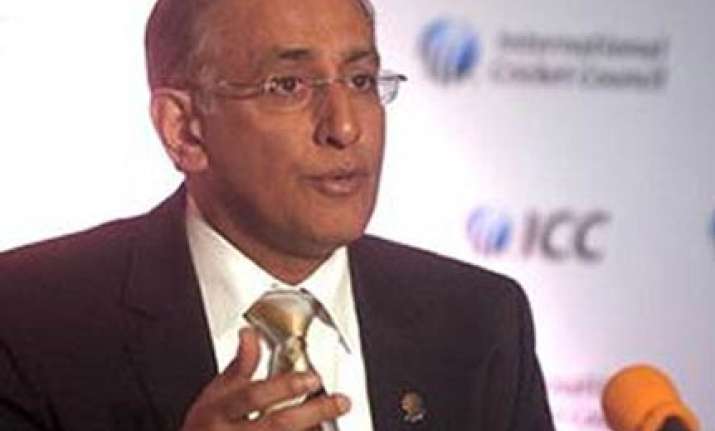 London:The International Cricket Council on Monday  promised that "prompt and decisive action" will be taken against Pakistani players if they are found guilty of 'spot-fixing' in the fourth Test against England here.  
The ICC has not yet suspended any of Pakistani players after the scandal broke out yesterday but made it clear that the world body will not be lenient on any cricketer found guilty.  
"The integrity of the game is of paramount importance. Prompt and decisive action will be taken against those who seek to harm it," ICC chief executive Haroon Lorgat said in a statement after meeting the top brass of Pakistan and England cricket here.  
"However, the facts must first be established through a thorough investigation and it is important to respect the right of due process when addressing serious allegations of this sort.  
"Make no mistake - once the process is complete, if any players are found to be guilty, the ICC will ensure that the appropriate punishment is handed out. We will not tolerate corruption in this great game. ICC, ECB and PCB are committed to a zero-tolerance approach to corruption in cricket," he said in the statement.  
Lorgat said ICC's Anti-corruption and Security Unit has already started investigation into the allegations. "All allegations of betting irregularities or fixing of matches or incidents within matches are investigated thoroughly by ICC's internationally respected anti-corruption and security unit and this case is no different.  
"Currently, senior ACSU investigators are in the United Kingdom conducting inquiries into the allegations directed at some Pakistan players during the recently concluded Test against England at Lord's," said Lorgat.  
He said the investigation has the full support and co-operation of both the ECB and PCB and ACSU officials were assisting London's Metropolitan Police in their criminal investigation.  
"Led by Sir Ronnie Flanagan, the ACSU is the most respected and experienced such unit in world sport and it has at its disposal a robust and far-reaching anti-corruption code that all ICC members support and are bound by," Lorgat said. PTI