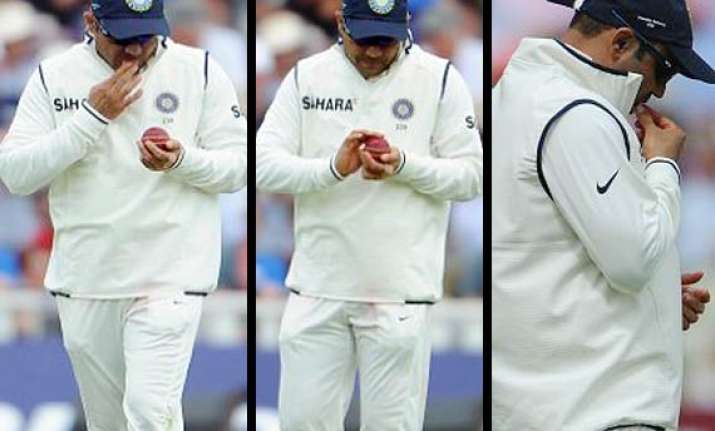 Birmingham, Aug 12: British tabloid Daily Mail on Friday reported that India's ace batsman Virendra Sehwag tried to tamper with the ball while doing a bowling stint during the third Test at Edgbaston.  

The Mail report said: "If India had hoped to get the ball to swing with the help of some sugary saliva, they were disappointed. Virender Sehwag spent some of the morning session apparently sucking on a mint, which he at one point dropped in the slips.




"Meanwhile, Rahul Dravid was busy chewing gum — possibly imitating England in 2005, when Marcus Trescothick, his side's chief ball-polisher, admitted sucking mints.

"Law 42.3(a)(i) states that any fielder may 'polish the ball provided that no artificial substance is used and that such polishing wastes no time'.