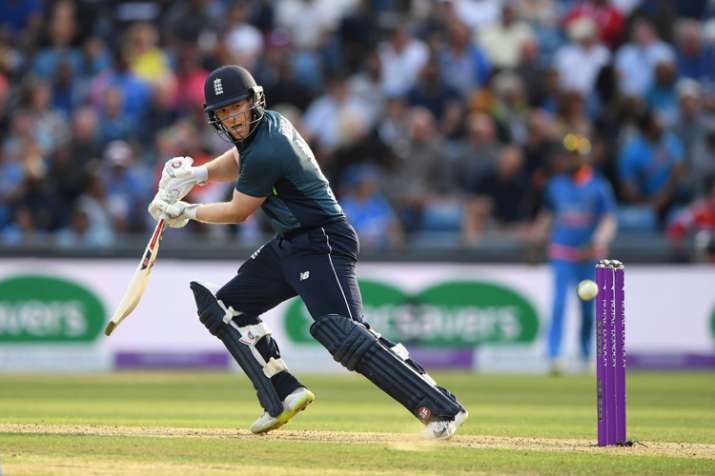 England ODI captain Eoin Morgan was full of praise for his team after they beat India by eight wickets on Tuesday to win the three-match ODI series 2-1. At the post-match presentation ceremony, the skipper was asked how he felt his team performed in the decider after the series was locked at 1-1.
"Outstanding performance. The tone was set by the bowlers. Wood and Willey were on the money, had their lines and lengths down. The ball swung a little for 4-5 overs. We took our opportunities well whenever we got the chance": he replied.
Morgan also credited his team's knowledge of conditions at Headingley as something that helped them win against a strong Indian side.
"We know the conditions here well, and we are happy we took advantage of that. I didn't think it would be a belter, probably a 300-320 ground, but our spinners today were brilliant," asserted Morgan. 
On his decision to bowl first after winning the toss, the left-hander explained that it was his team which made sure that the decision didn't backfire. He also said that the series win was a testament to the fact that the hosts had learned from their mistakes in the first ODI and improved mid-series - something that will be beneficial for their confidence going into the World Cup next year.
"It's the guys on my right, my team, that make my decision look good. You're only as good as your team. Our guys were brilliant. In Trent Bridge, we were off, and India punished us, and since then we have done well, and grown as much as we could.
"It's satisfying that we learnt over the series, made plans, and executed what we said we'd do. So that builds confidence in the team. We need to be at our best before the World Cup, and remove any glitches from our game": concluded Morgan.