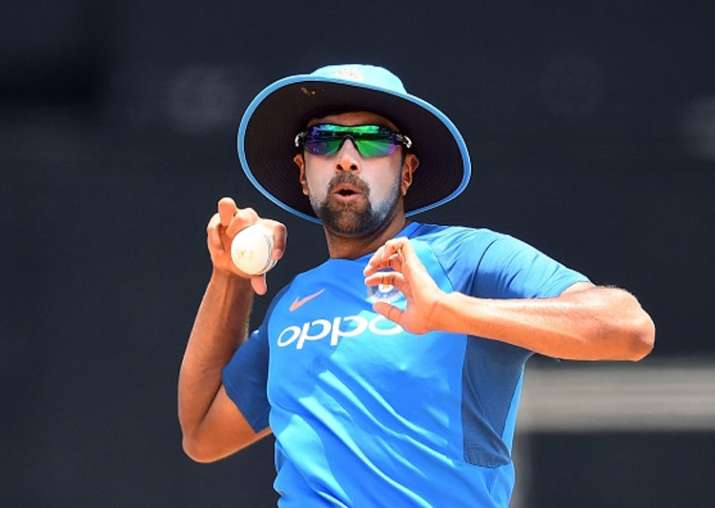 Ravichandran Ashwin is on the cusp of a personal milestone as he returns to one of his favourite hunting grounds. The premier off-spinner will be playing in his 50th Test match when he takes the field against Sri Lanka in the first Test at Galle on Wednesday. One of India's most prolific spinners with 275 wickets in 49 Tests, Ashwin feels that the special match puts him in good stead although he does not know how many more matches are left in him.
The Tamil Nadu spinner also refused to set new targets for himself, saying it's a lesson he has learnt from his past. "Looking behind, I might have set some targets but looking ahead, I won't set targets because that is what past has taught me. You cannot really get ahead of yourself and you can't really set milestones," Ashwin said.
"The most important thing is to getting better every single day as international cricket can be very cruel. It can really sort you out if you are sitting on your past laurels. Yes, you can have a cup of coffee, reminisce well, it's important to go ahead and take a Test match and one day at a time," Ashwin said.
Fifty Test matches is not a mean feat but Ashwin says he can't "retrace" how he accomplished the commendable feat.
"The 50th Test is something that has just come about. I cannot retrace how I did it. But I am grateful to having got here and every Test match is a blessing from here on," Ashwin said.
Sri Lanka has been a happy hunting ground for Ashwin, who had a 10-wicket haul at Galle during the tour of 2015.
"Coming back to a place where I did really well is like a dream come true. It was a momentous occasion for me then as I was making a comeback into the Test side. I got a 10-for in the match, actually 6 for on the first day and 10 for on the third day. This brings back lot of good memories," Ashwin, who has 27 five-wicket and seven 10-wicket hauls, recollected.
He did not put a count on how many more Tests he will play but the journey so far has put him in a "good stead". So, does the preparation change now that he has reached a massive landmark?
"The preparation time and what I want to tick as a cricketer is pretty same but I can sense about my awareness as a cricketer and general experience. Even today during practice, I was able to sense what sort of experience, what learnings I can put into practice," Ashwin said.
"All these have rounded me off as a cricketer over last few years. All these things give me knowledge and perspective going into the game. I would say 50 Tests have put me in good stead and I don't know how many more I have," he added.