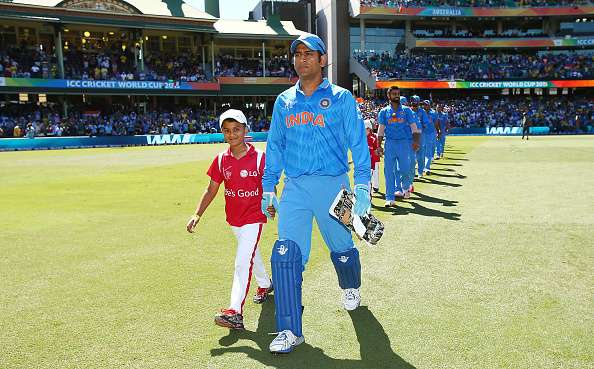 Unpredictability and Mahendra Singh Dhoni go hand in hand. He is always defined by his courage to take unusual decisions at the most crucial stages of matches as important as a World Cup final.
Dhoni's only agenda has been the interest of his country. He was brought under the scanner for some harsh decisions he took at the early stages of his captaincy. Later, when he led India to a World Cup victory after 28 years, he was lauded for the same.
Now, when the time came, he applied the same policy to himself as well. With an eye on the future, like always, MS Dhoni sacrificed his captaincy to brighten India's prospects in the 2019 World Cup.
While everyone is hailing captain cool for his decision, the Board of Control for Cricket in India (BCCI) has also come up with a special tribute to Dhoni.
The cricket body has summed up his journey as the Indian captain, highlighting his strengths of the game. From his trademark finishes, to his extraordinary stints behind the wickets, to all the ICC trophies win, the special video has it all.
Have a look at it and take a visit down the memory lane:
VIDEO: A tribute to @msdhoni the #Captain...A look at some of the glorious moments under his captaincy https://t.co/o6Vb0oxSEt #Dhoni

— BCCI (@BCCI) January 5, 2017