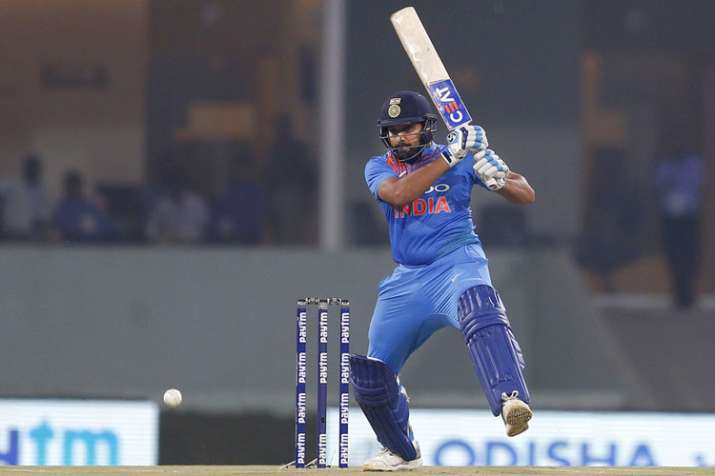 Team India opener Rohit Sharma feels that the Men in Blue must bring along the confidence when they tour Australia after whitewashing the recently concluded three-match T20I series against West Indies. 
India defeated Windies in Tests (2-0), ODIs (3-1) and T20Is (3-0) but the road ahead gets tougher as they travel to Australia to play 3 T20Is, 4 Tests and 3 ODIs respectively. 
Rohit said the upcoming tour of Australia will be a completely "different ball-game" and India must take confidence from the 3-0 win.
"It is always challenging when it comes to going out there and performing. Every time you go there, you are tested as a player, as an individual and as a team. Australia will be a different ball game," said Rohit in the post-match press conference.
"When you win a series like this, you are high on confidence and it is all about taking that confidence there. We have to keep repeating the performances. It is a never-ending story," added Rohit.
All eyes will be on the four-match Test series against the Aussies, who will be without their star players - Steve Smith and David Warner. Since the Ashes win(2017-18), Australia have won not any series, be it T20Is, ODI and Tests since the infamous ball-tampering saga that went down in March during Australia's tour of South Africa. 
Australia recently lost a three-match ODIs to South Africa in their backyard, making matters worse for themselves and easier when India arrive. 
Rohit has also been picked in India's Test squad to face Australia, but he said he wasn't thinking that far.
"I think there is still time before that. We have the T20Is and practice games before the first Test match. I am not thinking about the Test match. I am someone who doesn't think too far ahead. All I am thinking of is going back, taking a few days off, and take the flight to Australia and prepare for the T20 series," Rohit said.
"We will have enough time to think about Test matches after that. If I try and stay in present, it works for me. Test matches are something I was looking forward to for a long time and it will be nice to go out there and play a Test match for India." 
Since India's tour of South Africa, Rohit has been excluded from the Test squad when the Virat Kohli team lost the three-match Test series 2-1. He missed out on the one-off Afghanistan Test, England Tests and West Indies Tests. However, the opener has been on a roll in white ball cricket ever since. With blistering tons in ODIs and T20Is, Rohit finally found a place in the Test squad for Australia. 
Discussing his partner Shikhar Dhawan's performance against Windies in the 3rd T20I, Rohit said it was important for him to return to form ahead of the crucial tour of Australia.
"It was important from the team's perspective and for the players to get some runs ahead of the important Australia tour. Shikhar especially was batting well in the ODI series but he was not able to get big scores. I am glad that he could play a match-winning knock and get some form under his belt before the crucial tour," Rohit said.
(With PTI Inputs)