Follow us on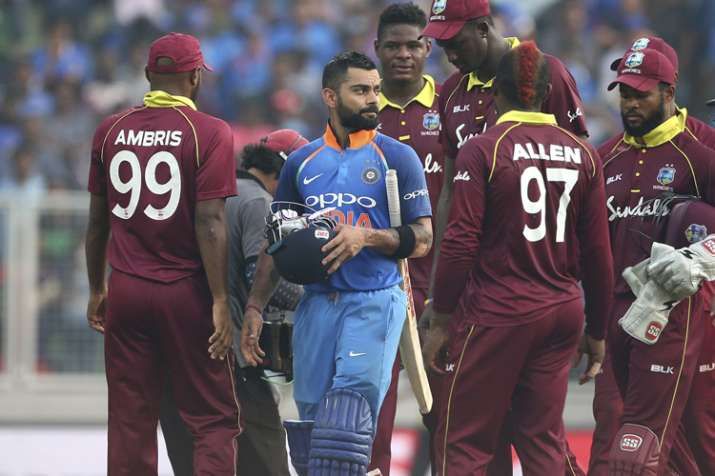 Indian captain Virat Kohli and his habit of breaking records should not be news anymore. The rate at which the skipper is achieving milestones every time he comes out to bat might soon see him owning all the major batting records in the game. Adding another feather to his overcrowded cap, Kohli was adjudged the Man of the Series for the just-concluded ODI series against West Indies. The Delhi batsman thus equalled Sourav Ganguly and Yuvraj Singh's feat of seven such awards.
There are only three cricketers - Sachin Tendulkar (15), Sanath Jayasuriya (11) and Shaun Pollock (9) - ahead of Kohli on the exclusive list of highest number of MoS award winners. Turning 30 in on November 5 this year, Kohli is expected to take over these greats before he calls time on his illustrious career.
The 29-year-old skipper had a big hand in India's dominant run against the Windies as he amassed a staggering 453 runs in the five matches. Kohli also became the first Indian batsman to notch up three successive ODI hundreds in this series. To add up to his already whopping numbers, Kohli's average was a jaw-dropping 151 and he had an equally amazing strike-rate of 112.96.
This was also Kohli's 6th straight ODI series victory as captain at home and 8th consecutive ODI series win against the Windies.
Kohli said after accepting the award that it gives him the confidence to score runs as captain but stated that he never plays for awards.
"To get runs as captain always gives me confidence. It won't happen all the time, but when I'm going, I want to keep going longer. I don't play for awards, just to impact the series and help the team win," he said.