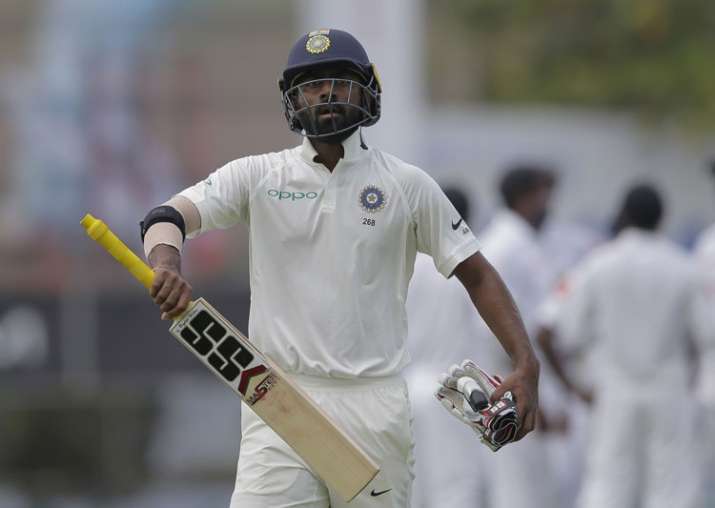 Racism is a century-old evil that has somehow managed to thrive even as the mankind has made enormous progress in every sphere of life. It continues to malign the world in the 21st century and has spread its tentacles around the world, resulting in conflicts and stripping the human society of its pride. In India too, racism has maintained its tenacious hold and continues to plague the society. Discrimination based on skin colour is prevalant in India. People with fair skin are often considered more beautiful and superior, while people with darker skin tones seen as inferior.
While many people tend to ignore it and move on, India opener Abhinav Mukund has taken a strong stand against colour bias in a powerful and hard-hitting message on Twitter.
Mukund, who is in Sri Lanka for the ongoing Test series, reacted strongly to online abuses targeted at the colour of his skin. In an emotional message, Mukund said "fair isn't the only lovely or handsome".
"I have been playing cricket since the age of 10 and I have gradually climbed up the ladder to where I am right now. It is an honour to get the chance to represent the country at the highest level. I am writing today not to garner sympathy or attention but...with the hope to change the mindset of people on an issue I feel strongly about." 
Mukund, who scored 81 in the second innings of the first Test against Sri Lanka at Galle, said he fails to understand "people's obsession with his skin colour".
"I have been travelling a lot within and outside our country since I was 15. Ever since I was young, people's obsession with my skin colour has always been a mystery to me. Any one who follows cricket would understand the obvious. I have played and trained day in and day out in the sun and not once have I regretted the fact that I have tanned or lost a couple of shades. It is simply because I love what I do and I have been able to achieve certain things only because I have spent hours outdoors. I come from Chennai, probably one of the hottest places in out country and I have gladly spen most of my adult life in the cricket ground," he wrote.
The left-hander added that he has been subject to a lot of ridicule on social media in the past but he chose not to respond to them. However, he has now spoken up for not just him but many who discrimination because of the colour of their skin.
— Abhinav mukund (@mukundabhinav) August 9, 2017
"I have been subject to a lot of name calling and I have laughed and shrigged it off because I had bigger goals! Affected young, I toughened up because this was never something that would pull me down. There were many times when I chose not to dignify these insults with responses. Today I am speaking up, not just for me, but for many from our country who experience ridicule based on the colour of one's skin. Obviously, with the rise of social media it has gone to a magnitude that I see people hurling abuses left, right and centre at something I have absolutely no control over! 
"Fair isn't the only lovely or handsome guys! Stay true, stay focussed, be comfortable in your own skin," Mukund concluded.
Guys please don't turn this into something else,it has absolutely no connection to anyone in the team. It is mainly targeted at people 1/2

— Abhinav mukund (@mukundabhinav) August 10, 2017
Who have been posting abuses about colour and saying absolutely derogatory things about the tone of my skin. That s all !

— Abhinav mukund (@mukundabhinav) August 10, 2017
Mukund's powerful message is a reminder to every "21st century Indian" to come out and join the fight against racism as it has no place in the society.