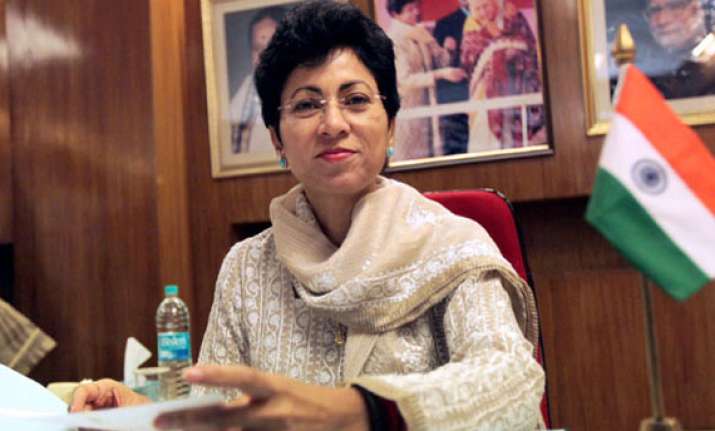 Hisar (Haryana): With infighting in Haryana Congress often coming to the fore in the past, former Union Minister Kumari Selja, who has been elected to Rajya Sabha, today said she would strive to take along all the groups and tell the people about the achievements of the UPA government. She said, "the weaker sections in Haryana need more attention and care".
Selja, a prominent Dalit leader and Chief Minister Bhupinder Singh Hooda's known detractor, was talking to reporters here after making a whirlwind tour of Barwala, Uklana and Agroha areas in Hisar district.
When Selja's attention was drawn to a recent statement by Hooda about "baraat and jang ke ghode" (difference between war horses and marriage party horses), apparently aimed at her opting for Rajya Sabha membership instead of fighting the next Lok Sabha polls, Selja declined to comment.
The former minister, who was elected as Lok Sabha MP from Ambala in 2009, however, added "I have heard that he (Hooda) himself has refuted the statement now."