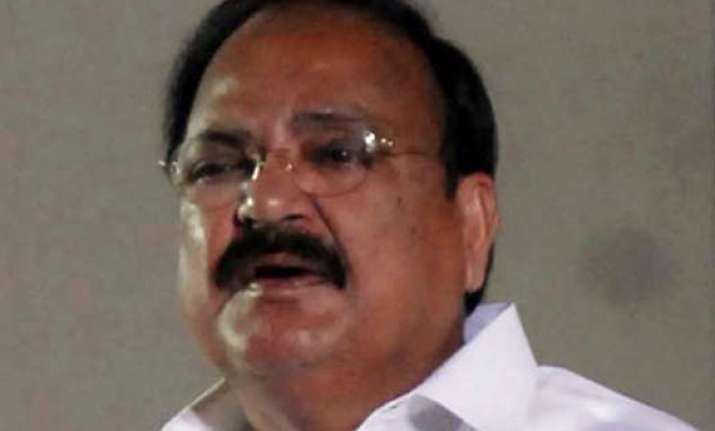 Panaji : Questioning the contribution of Gandhi family to the country, BJP leader Venkaiah Naidu today blasted Congress vice-president Rahul Gandhi for constant tom-tomming of UPA government's Bharat Nirmaan campaign.
"Why is he going on with Bharat Nirmaan all the time? What has the Nehru dynasty done all these years? What has his grandfather done? What has his mother done" Naidu asked, while speaking to reporters at the state Bharatiya Janata Party (BJP) headquarters here.
The senior BJP leader was responding to questions about Gandhi and the impact of the Bharat Nirmaan campaign which was launched by the United Progressive Alliance (UPA) government to publicise the central government's achievements.