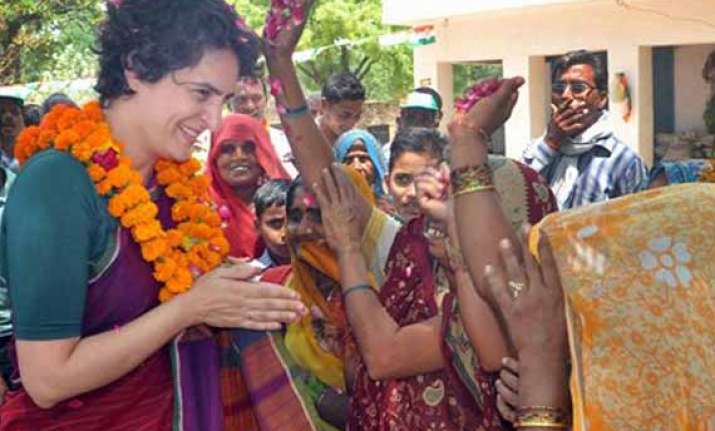 New Delhi: The way Priyanka Gandhi has succeeded in attracting media eyeballs after she took on BJP's prime ministerial candidate Narendra Modi seems to have provided the Congress workers with a new ray of hope.
The 2014 election campaign was getting lopsided with Modi's larger-than-life image overshadowing everything else. It was more like a presidential campaign but with a difference. Even de jure presidential campaigns are rarely one-sided.  Rahul Gandhi, the commander-in-chief of Congress party's election campaign failed to offer a tough fight to Modi. The lack of competition has left the Congress workers dejected.
The bitter reality is that Rahul looks quite a novice compared to Modi when it comes to campaigning. It's not that the content of his speech is not noteworthy but the biggest problem is that he fails to connect with masses the way Modi does. He fails to have the electrifying effect on the audience that Modi creates so easily. Rahul looks completely distracted- he arrives at a rally venue, delivers a speech and leaves in a huff without even caring to meet the party candidate on whose behalf he made that speech.  Worse, he is nowhere near Modi when it comes to oratorical skills.